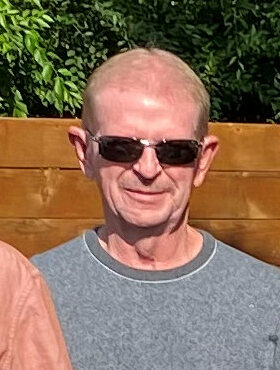 Ernest Wayne Lutz
The family of Ernest "Ernie" Lutz of Yorkton sadly announce his passing on Monday, March 6, 2023. He was 63 years of age.
Ernie was born February 2, 1960 in Ituna, SK. He was the son of Emil and Nettie (Dmyterko) Lutz. He was the oldest of four siblings.
Ernie grew up on the family farm in the Hardrock District. He attended Hubbard School and Ituna School. After this he started working in Yorkton. That led him to his job with the City of Yorkton. He worked for the city from 1980 until his early retirement in 2011. In 2012-2013 he was self employed doing odd jobs. He also worked for a short time for Yorkton Welding, Walmart and Canadian Tire.
Ernie enjoyed quadding, sledding, hunting and spending time with family.
He was predeceased by his father Emil in 2006. He will be sadly missed by his loving mother, Nettie. Sister Nadine Redstone (Bill) and her son Jared Beatty (Darby). Brother Allan Lutz (Bev) and their sons Jared Lutz and Tanner Lutz (Leah) and their daughter Octavia. Sister Jeanette Kutas (Brent) and their children Brianna Kutas and Tristan Kutas. Numerous aunts, uncles and cousins as well as many friends.
In lieu of flowers donations may be made to a charity of your choice.