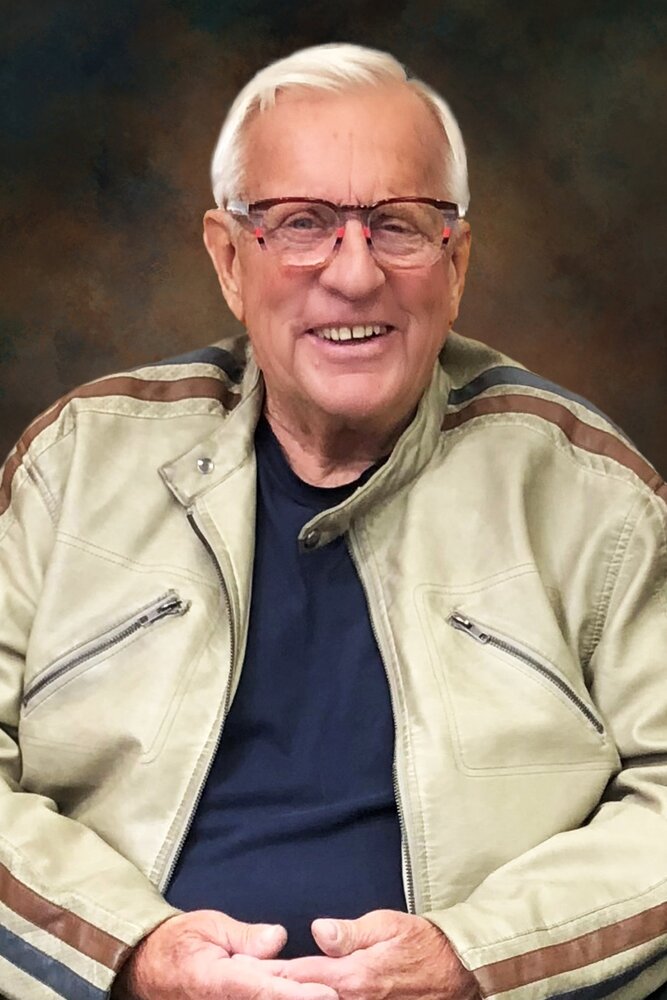 Obituary of Robert Renshaw
The family of Robert "Bob" Renshaw, beloved husband of Joy Renshaw, sadly announce his passing on October 24, 2023. He was 81 years of age.
A Memorial Service will be held on Friday, November 10, 2023 at 11:00 am from the Yorkton Memorial Gardens Family Centre.
The interment will take place in Wadena Cemetery at a later date.
Arrangements have been entrusted to Bailey's Funeral Home and Cremation Care.
Bob Renshaw was born in Southport, England on August 30, 1942. He, his dad Jack, and brother Richard came to Canada in December 1950 with Bob arriving in short pants. They were met in Winnipeg, MB by Uncle Bill who owned and operated a funeral home in Beausejour, MB. They eventually settled at 801 Cambridge Street in Winnipeg. Jack opened a painting and decorating business and Bob and his brother attended St. Ignatius, St. John's-Ravenscourt, River Heights, and Grant Park schools. A love of the outdoors was instilled in the boys with many hours spent hunting for birds and deer, and fishing outside Winnipeg. Some of Bob's happiest moments growing up were summers spent at the Duke farm at Virden, MB. He also spent summers working as a Boat Boy at Lake of the Woods, MB; and he worked at Eaton's where he developed a love for chocolate malts.
After high school, Bob moved to Lee Blvd. in Winnipeg with his dad. As a young man Bob had many jobs: Beaver Lumber, under ground mining, insurance, Swifts Meat Packing 'pulling beef tenderloin,' ultimately landing at the University of Manitoba in the Registrars Office. This, Bob said, was life changing for him. He started to take university classes as a mature student which culminated in 1982 to graduating from the University of Athabasca with a General Studies Degree. This was his proudest moment. Bob took university classes every way possible in the 70's and 80's. He and the Apple Computer/floppy disks were constant companions for many years.
In the late 1960's Bob went with his friend Ron Decuypere to the bar at Champs Motor Inn in Winnipeg. It was there he met Joy Petz, a feisty education student at the University of Manitoba who was out with her friend. Bob and Joy's first date was chicken hunting near Ashern, MB where Bob got the vehicle royally stuck; an occurrence Joy would continue to witness over their 55 years of marriage. Bob and Joy were married in Winnipeg, with Hidy joining the family in 1969 and Heather in 1975. His girls were precious to him.
Bob started teaching in Homefield, MB in 1972 as teacher/principal in a two-room school. The family relocated to Flin Flon, MB in 1974 where Bob taught grades 7 and 8 English for two years. While there, Bob developed an interest in log-home construction, building a round log home at Big Island, MB just outside of Flin Flon.
The family moved to Wadena, SK in 1976 where Bob taught grade four at the Elementary School for one year. The next big move was the purchase of their half-section farm east of Hendon, SK. The criteria for a farm purchase was a liveable house, a barn, water, and being on a bus route. Bob took on the adventuresome project of pig farming and had the good fortune one St. Patrick's Day of one litter of 17 piglets and a second litter of 21 piglets. The luck of the Irish was with us. At the farm, the family enjoyed hosting many special times with neighbours and family, snowmobiling, quadding, hot dog roasts in the big bush and around the summer kitchen, sleepovers in the tree-fort lovingly built by Bob, and many other great memories. There they made their home for almost 40 years – It was a great place to raise the girls.
Every fall, Bob could be found at his hunting camp (The Bus) near John Farbers by Porcupine Plain, SK. Bob loved walking for miles in the great outdoors in search of wildlife. He enjoyed camaraderie with his special hunting buddies – cribbage, drinks and conversations for over 40 years.
Bob was the first stay at home Dad in the Hendon area. With Joy teaching in Kelvington, Bob took on the role of caring for Heather, the pigs, and the home until Heather was entering grade one. While in Humboldt, SK for a dental appointment, he saw the Carlton Trail Community College building. Being the eternal optimist, Bob jokingly said to Joy "I'm going in there to get a job." The impromptu visit resulted in Bob teaching Adult Basic Education in Wynyard, SK for 17 years, retiring at the age of 54. Retirement gave Bob the opportunity to hunt and fish full-time; build a log timber home at Fishing Lake, SK; spend time with the grandkids at the cabin and teach them how to play chess; and to spend winters in Arizona sunning himself, honing his chess game, and dancing Friday nights
In 2015 the farm was sold, and Bob and Joy moved to the cabin at Fishing Lake.
Bob was known for his warm smile, great sense of humor, and his words of wisdom. Always a good joke to be told, a smile to be had, and a positive and welcoming disposition. As somone stated, "Bob was just a fine man. I'll never think of him without smiling." We couldn't agree more.
Left to cherish Bob's memory are his biggest fans: his loving wife, dedicated partner and best friend, Joy; daughters: Hidy Blommaert (Bruce) and Heather Renshaw; and grandchildren Kathryn and Kyle Blommaert; and numerous nieces and nephews.
To send flowers to the family or plant a tree in memory of Robert Renshaw, please visit Tribute Store
Memorial Service
11:00 am
Friday, November 10, 2023
Yorkton Memorial Gardens Family Centre
Highway #10 E.
Yorkton, Saskatchewan, Canada
306-783-4772


Share Your Memory of
Robert