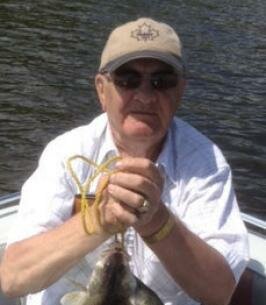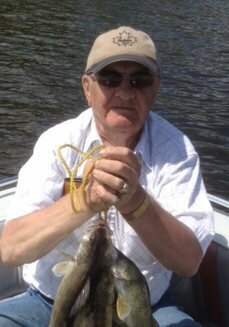 Obituary of Andrew Chupa
The family of Andrew "Andy" Chupa of Saskatoon, formerly of Yorkton and beloved husband of Joyce Chupa, sadly announce his passing on Thursday, January 12, 2023. Andrew was 85 years of age.
A Celebration of Life will be held on July 28th at 11:00am from the Yorkton Memorial Gardens Family Centre with Crystal Bailey, certified celebrant, officiating.
The interment will follow in the Garden of Memories, Yorkton Memorial Gardens.
Memorial donations in memory of Andy may be made to the Cancer Foundation of Saskatchewan as gifts of remembrance.
Andrew (Andy) Chupa was born to Pauline and William Chupa on June 23, 1937 in Yorkton Sask. Andy had two siblings, Anton and Marie. Andy attended the White Sand school until grade 9. Andy grew up in the White Sand district on the family farm.
Andy took pride in any area that he worked. From 1958 to 1974, Andy worked as a sales person at Powell Lumber. After his employment at Powell Lumber, he became the store manager at Peavy Mart in Yorkton Sask., from 1974 to 1981. In 1981, Andy became the area manager for Peavy Mart and worked out of the Yorkton store, until he was re-located to Saskatoon. Andy was a one-of-a-kind business man. Andy led the Yorkton Peavy Mart team to achieve a million dollars in sales. This was the first Peavy Mart in Canada to hit this goal! Some say he could sell ice to an Eskimo. Andy remained the area manager until his retirement in 2001.
While Andy was living in the Yorkton area, he met Joyce Benjestorf. The two of them got married July 8, 1961 at St. Paul's Lutheran Church in Yorkton Sask. Andy and Joyce were blessed with two children. Brian William was born February 21,1962 and Barry Andrew was born on June 20, 1967. Andy became a Gido to four wonderful grandchildren, Roidyn, Brynn, Carter, and Caitlin. Andy also had two step grandsons, Nicholas and Jarrett.
Andy loved spending time at the cabin he and Joyce purchased in 2005 at Good Spirit Lake. He spent many hours maintaining the cabin yard, re-building the deck, feeding the birds and deer, and just tinkering around. While he was at the cabin, he also enjoyed chicken hunting. Andy loved being on the boat, catching fish. Andy would always out-fish everyone that was fishing with him. Andy went on many fishing trips with friends and family.
Andy enjoyed spending time with his grandchildren. He taught them many different things. Such as, how to pour a drink, how to swear in Ukrainian, how to drive, how to play crib, how to catch a fish, how to chicken hunt, and how to gut a chicken, just to name a few.
Andy was predeceased by his parents, Pauline and William. As well as his sister, Marie.
He was survived by his wife, Joyce, his two sons, Brian (Vanessa) and his children, Roidyn and Brynn (Jordan), Barry (Vicky) and his children, Carter, Caitlin, Nicholas, and Jarrett. As well as his brother Anton (Angie), many in-laws, nieces, nephews, and friends.
To send flowers to the family or plant a tree in memory of Andrew Chupa, please visit Tribute Store
Memorial Service
11:00 am
Friday, July 28, 2023
Yorkton Memorial Gardens Family Centre
Highway #10 E.
Yorkton, Saskatchewan, Canada
306-783-4772


Share Your Memory of
Andrew