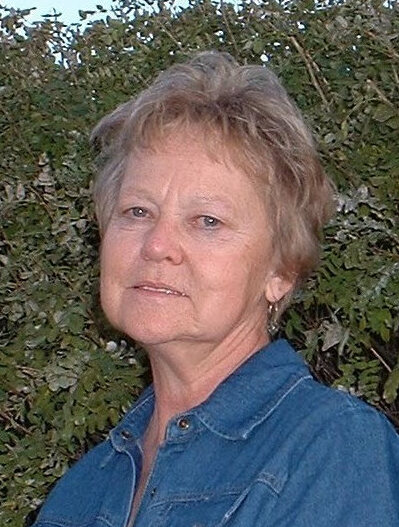 Obituary of Sylvia Tomchyshen
Sylvia Tomchyshen passed away peacefully on May 5th, 2023, at Yorkton Regional Health Centre at the age of 81.
Sylvia was born on September 9th, 1941, in Goodeve, Saskatchewan to Jack and Mary (Woychesko) Washak. She was raised on the family farm and attended Nanton, Bernardine, and Ituna schools. After graduation, she attended Robertson Secretarial School in Saskatoon, where she enjoyed the big city life for one year. In 1961, she moved back to Yorkton to be closer to her parents, whom she adored. She held numerous clerical positions at the CN, Macdonalds Consolidated, and McKay's Paint Shop. It was at McKay's that Sylvia met her husband, Daniel Tomchyshen. They got married in 1964 and started their lives together. Sylvia had fond memories of playing records, attending house parties, Burgis Beach dances and having the occasional libation.
Sylvia's most treasured job was at the R.M. of Orkney and Wallace as an assistant administrator. She loved socializing with all the farmers and "keeping them in line." After she retired in 2005, she still helped out at the R.M. of Good Lake and Cana for summer relief. She was also proud of volunteering at the Yorkton Regional Health Centre Gift Shoppe and performing cash count at St. Mary's Church. She was a devout Ukrainian Catholic and found a lot of strength through God and her church community.
Sylvia loved to have fun and always enjoyed people coming over to her house to play cards, have coffee, reminisce, and have a wee bit of rum. Her friends were her rock, and she considered them her family. She also liked to spend time devouring a Danielle Steel novel, attacking a jigsaw puzzle, going on road trips with her friends, gambling at the casino, and watching her favourite shows on the W Network. Sylvia also loved her grandchildren and could not wait to soak up their energy and play games with them. She took a lot of pride in her looks and always liked to shop for the most recent trends. Her gumption for life kept her very young at heart.
Her soft soul will always remain with us.
Sylvia is predeceased by her parents and her brother, Bill.
She leaves to cherish her memory: two daughters, Wendy (Dean) Gossen of Edmonton, AB, and Tasha (Lee) Hardy of Saskatoon, SK; her sister, Janey (Stan) Meredyk of Cochrane, AB; her four grandchildren, Drew (Sam) Laue of Edmonton, AB; Janaya (Manmeet) Singh of Dubai, UAE; Grayer and Cooper Hardy of Saskatoon, SK; and three great-grandchildren, Bailynn, Aria Laue, and Avaya Singh.
Thank you all for your presence, prayers, and kindness.
Rest in peace, Sylvia.
To send flowers to the family or plant a tree in memory of Sylvia Tomchyshen, please visit Tribute Store
Funeral Liturgy
10:00 am
Friday, May 12, 2023
St. Mary's Ukrainian Catholic Church
155 Catherine St
Yorkton, Saskatchewan, Canada


Share Your Memory of
Sylvia