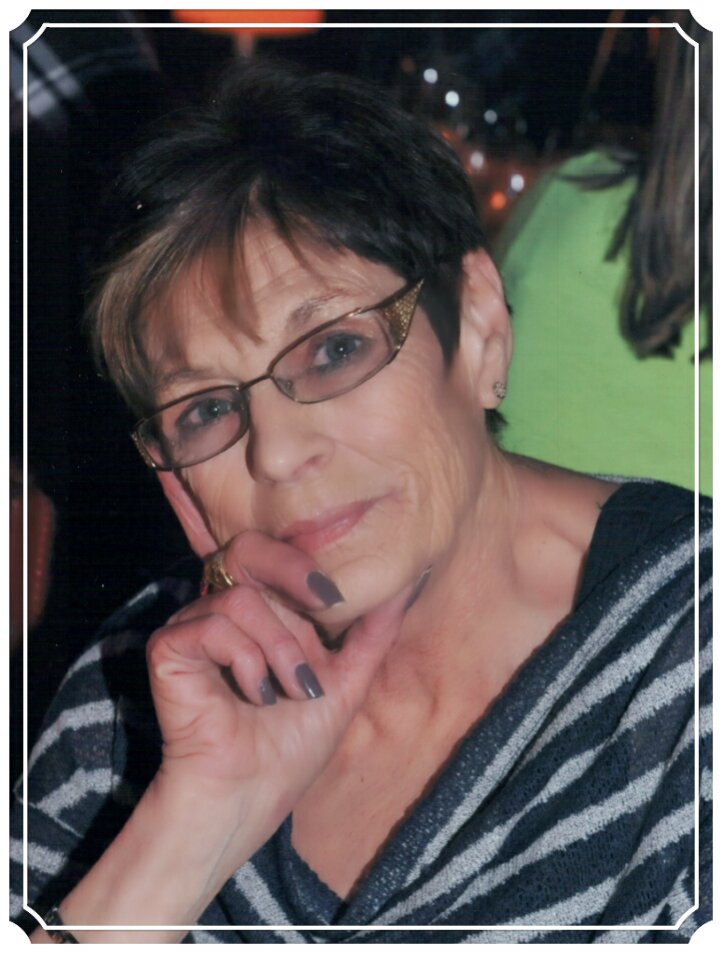 Obituary of Sylvia Solonenko
Sylvia Solonenko was born March 12th 1943 in Dauphin Manitoba. Daughter of John and Ann Ficzycz. She attended school in Dauphin and after graduation she then completed her dental hygienist program. She worked up north as a dental hygienist and then in Yorkton. She met her husband Dennis and was united in marriage August 21, 1971. Ten years later they welcomed their first of three children Cortney, Coralie and Devin.
She and Dennis farmed with his family in Stornoway for many years. She was quite the farm wife and took on many rules on the farm as a gardener, housewife, looking after cows, raising chickens and her beloved job of grass cutting. She was very passionate about maintaining the farm yard with her flowers galore and keeping her lawn lush and green. Her riding lawn mowers have had many hours put on them as you could usually find her riding her lawn mower around the yard is she wasn't cutting the grass. After Dennis passed, she took on the role of the farm boss. She knew exactly what was happening on the farm and who was coming and leaving. She was happy living on the farm.
She was most proud of all of her grandkids. It was very important to her that she was active in their lives and activities and always tried to attend all of Jordann's dance recitals and any school functions for the kids. She always enjoyed stories and any pictures of the kids. She would never tell you if they had been misbehaving and definitely doing something they shouldn't have been doing because in her eyes they can do no wrong, they were just innocent kids being kids. Jordann's Ukrainian dancing was very precious to her and she always talked about all of her costumes and how good she was at dancing. Damian had many sleepovers over the years and made many memories over those years. He kept her entertained these last few years and she always enjoyed having him over.
Sylvia enjoyed her weekend girl trips to Regina with her good friend Sindy. They were always ready to go shopping and shared coffee dates for many years. She and her good friend Betty made many memories together as Betty became her taxi later in life taking her to many farmers markets, hair appointments and bowling games. She had made some travels in her lifetime including Paris Europe, Hawaii, cruises, and trip to the U.S. She was a member of the Rhein Lions Club for 20 years and enjoyed her time in the Ladies Bowling League for a couple years.
She leaves to cherish in her memory her son Cortney (Crystal) children Jordann and Lyric, daughter Coralie (Jason) and children Parker and Holdyn, and son Devin (Sarah) and child Damien. Her sister Shirley (George) Dauphin, brother Morris (Gail) of Winnipeg, sister Mary Ann (Cliff) of Dauphin and Jane (Argyle) of Dauphin.
Sylvia was predeceased by her late husband Dennis, her parents, sister Diana and brother Wayne. Sylvia will be sadly missed and lovingly remembered for her smile, caring heart, her willingness to always lend a hand and her motherly advice. May she and dad polka again.
To send flowers to the family or plant a tree in memory of Sylvia Solonenko, please visit Tribute Store
Prayers and Visitation
7:00 pm - 9:00 pm
Friday, May 26, 2023
Yorkton Memorial Gardens Family Centre
Highway #10 E.
Yorkton, Saskatchewan, Canada
306-783-4772
Funeral Service
1:00 pm
Saturday, May 27, 2023
Yorkton Memorial Gardens Family Centre
Highway #10 E.
Yorkton, Saskatchewan, Canada
306-783-4772


Share Your Memory of
Sylvia