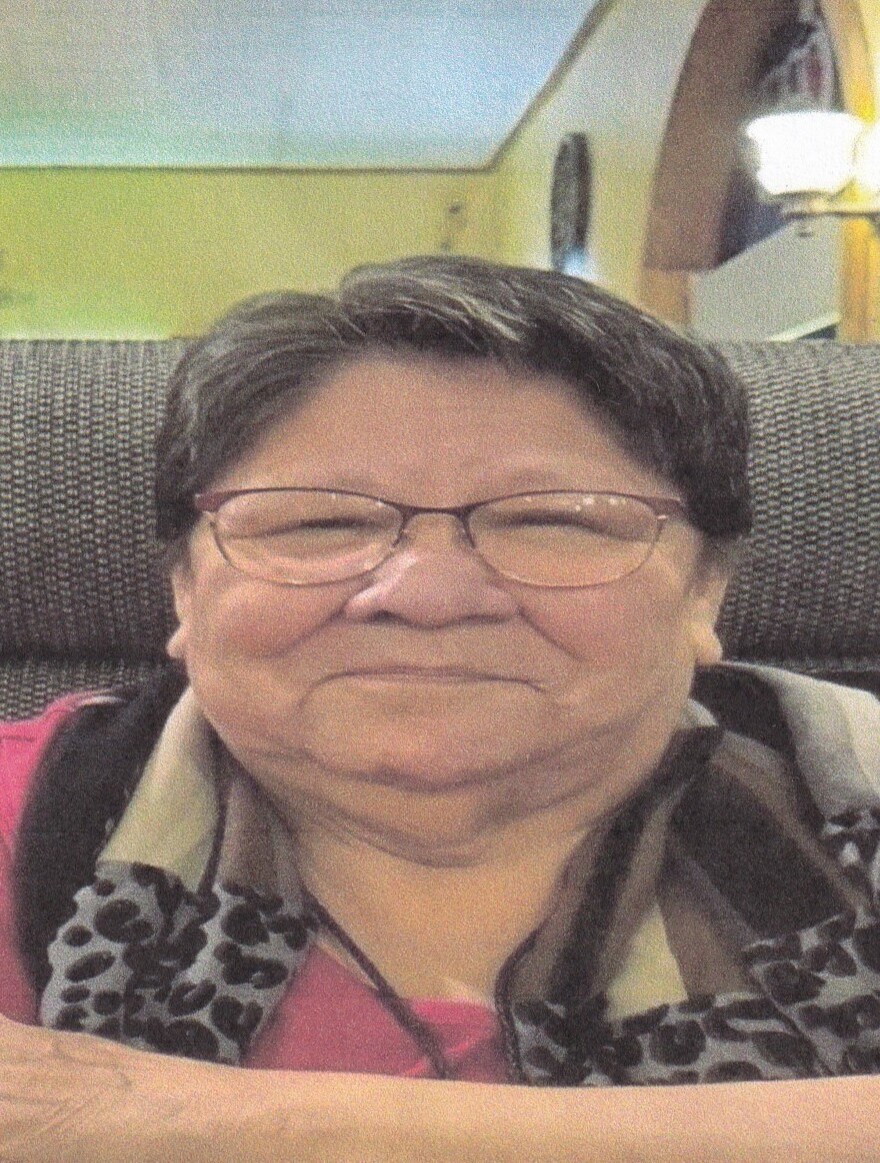 Obituary of Margaret Norris
Margaret's mother died when she was a toddler; her dad asked Dorothy and Jim Crowe to watch her while he worked. They cared for her and loved her, bringing her up and teaching her the traditions and spirituality of the Anishinabe way. Margaret left the reservation when she was 16… going back only to visit.
Margaret had an adventurous life. She lived in Ontario, BC, Utah, and Saskatchewan. She never had a driver's license, but she travelled all over the place by car, bus, train, and airplane. Never one to get deterred, if she didn't have any modes of transportation or money, she would hitch-hike. She made it to her destination wherever she was heading, always. One time, she even said that she was hitch-hiking from a camp way up North and a plane picked her up (that's what she said)!
Margaret was proud of her children and grandchildren. Not one to boast about herself, she said, "I only have a Grade 4 education, but my kids and grandchildren graduated Grade 12, have degrees and master's degrees." She was so proud of them.
Margaret just knew how to make ends meet with what little she had. Many times, she had to start all over from scratch when she moved into a mew place. In no time at all, her home was set up beautifully, you would honestly think that she would have been a professional home decorator. She would save money to buy things for her children, grandchildren, and great-grandchildren. ***Layaways! That's how she got many things.
Margaret made and had many life-long friends. Lots of her friend's whole families adopted her. She knew who she was related to and how. That's why she would always say, "That's why I married a white man."
Margaret is survived by her children: Bob (Bernadette), Frankie (Roberta), Jamis, Rodney, Clayton (Ryanne), Natalie, and Cory; many grandchildren and great-grandchildren; and Doug's son; as well as Aunty, Harriet Marion; Uncle, George Keewatin; sisters Francis, Debra, Delores, Darlene, Genevieve, Connie, Barbara, Brenda, and Regina; brothers Steven, Art, and Norm. She is remembered by many, many good friends that she considered her family.
Margaret is predeceased by her husband, Doug Norris; her mother Victoria (nee Musqua) Badger, her father, Hector Badger (Harriet); her maternal grandparents, Dorothy and Jim Crowe (who raised her); paternal grandparents, Pete and Sarah Badger; her sisters Frances (Bananny), and Leanne; and brothers Sidney, Sonny, and Ronnie.
To send flowers to the family or plant a tree in memory of Margaret Norris, please visit Tribute Store
Funeral Service
2:00 pm
Tuesday, May 23, 2023
Yorkton Memorial Gardens Family Centre
Highway #10 E.
Yorkton, Saskatchewan, Canada
306-783-4772
Interment
3:00 pm
Tuesday, May 23, 2023
Yorkton Memorial Gardens
Highway #10 East
YORKTON, Saskatchewan, Canada


Share Your Memory of
Margaret