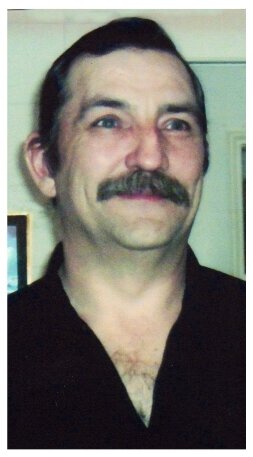 Obituary of John Garry Ward
The family of John Ward of Melville, partner of Theresa Hanowski sadly announce his sudden passing on Thursday, June 1, 2023. John was 67 yearas of age.
The Funeral Service will be held on Wednesday, June 7 at 11:00a.m. from All Saints Anglican Church with Pator Kim Sherwin presiding.
The interment will follow in the Melville Municipal Cemetery.
John Garry Ward was born to Helen & Richard Ward on April 4, 1956. Garry passed away at his home in Melville on June 1, 2023 with his partner, Theresa, at his side.
Garry was married twice as a young man, first to Joanne Hudy, who he had one son with, and then to April Lekach, who he had five children with. Following his divorce, Garry remained single for many years. Then, in 2001, Garry moved back from BC to live with his mom. He returned at the request of his mom because she needed help with her sheep. That's when Garry met his soul mate and the love of his life, Theresa, in 2002. Together they redid two homes, enjoyed drives in the country, and watched the news together every day.
Garry started school in Fairland country school, moving to St. Henry's Catholic School in grade 6 and obtaining a certificate for a mechanic in his adult years. Garry had many skills; he was a very skilled drywaller, did construction, and was a skilled painter. He drove truck for many years, going into the USA and, while he was living in BC, he drove tow truck.
Garry also enjoyed many hours shooting gophers and taking drives in the country with Theresa. He owned a red 1964 Chev Corvair and enjoyed taking others for a ride in it. He also enjoyed camping and fishing.
Garry leaves to cherish his memory his soul mate: Theresa, his mother, Helen: his six children: Jeff (Barb) Speary, Troy Ward, Stacey (Chris) Solilo, Sarah (Joseph) Graham, Susan Ward, and Trevor Ward. He had two stepdaughters: Amanda (Brett) Herbert, and Amber (Mark) Stehr. Garry was blessed with many grandchildren: Jessica, Michael, David, Koi, Nevaeh, Warren, Adelaide, Nicola, Victoria, Waterfall, Sumil, Zayne, Dakota, Declin, Willow, Moridin, Blake, Deeghan, Dantaye, Sawyer, Sia, Evan, Gavin, and Jacob. Garry had three brothers, Douglas Ward, Henry (Deb) Ward and Rick (Nancy) Ward, and one sister, Laurie (Wes) Abdai. Predeceased is Garry's father, Dick Ward, and a sister in infancy, Sandra. Finally, Garry had many aunts, uncles, nieces, nephews, cousins and friends who have shared in his life.
To send flowers to the family or plant a tree in memory of John Ward, please visit Tribute Store
Funeral Service
11:00 am
Wednesday, June 7, 2023
All Saints Anglican Church
602 Main St.
Melville, Saskatchewan, Canada
306-728-5764


Share Your Memory of
John