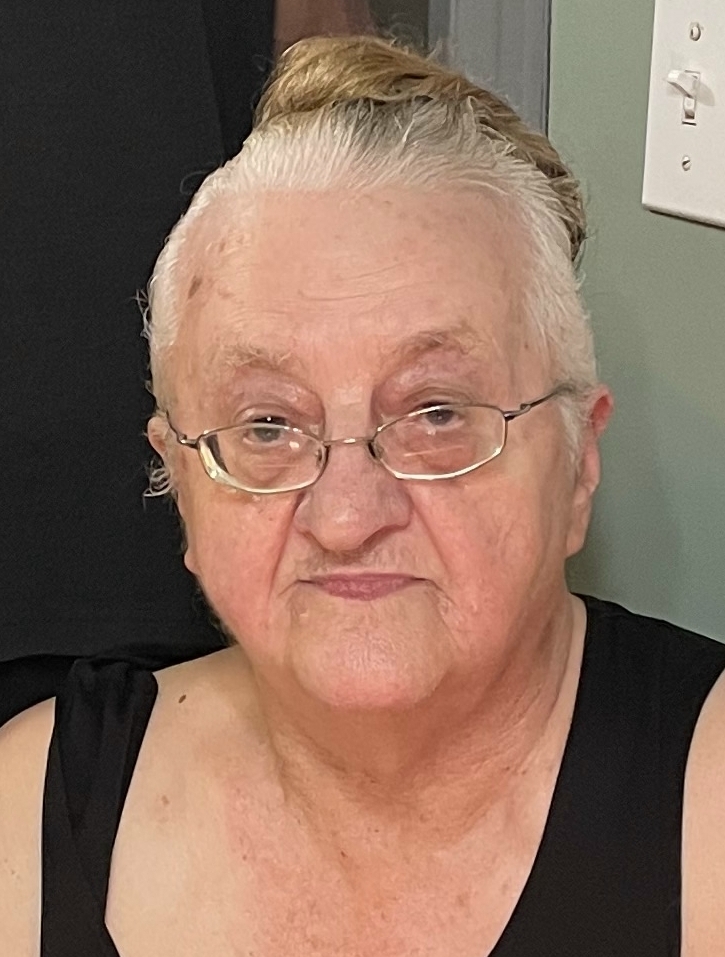 Obituary of Doreen Marian Dohms
The family of Doreen Dohms of Fenwood, widow of Albert Dohms sadly announce her passing on Saturday, June 3, 2023. Doreen was 78 years of age.
The Funeral Service will be held on Monday, June 12 at 1:00p.m. from First United Church, Melville with Reverend Brian Mee presiding.
The interment will follow in the Fenwood Village Cemetery.
It is with great sadness we announce the sudden passing of Doreen Marian Dohms on Saturday, June 3, 2023 in Melville.
Doreen Marian Stopa was born on May 30, 1945 in Melville to John and Julia (Lazar) Stopa. Doreen married Albert Dohms on September 22, 1962 and the couple were blessed with two daughters, Noreen in 1964 and Maureen in 1966.
Albert and Doreen resided in Fenwood where Doreen still has their first home. Doreen was Clerk for the Village of Fenwood for many years. Doreen and Albert owned and operated DD Convenience Store in Fenwood; she later worked at King George Restaurant in Melville. Doreen's daughter Noreen purchased 3rd Avenue Market in July of 2004 where Doreen managed the store from that day until her passing.
Doreen was a staple in the Village of Fenwood. Her and Albert valued their community and volunteered endlessly. They were instrumental in fundraising for the Fenwood Rink Project, working at sports-days, bingo, the Fenwood rink, turkey shoots, etc. Doreen was a member of the Fenwood Senior Club and worked the Sunday bingo either as a bingo caller or floor worker for years.
Doreen was a people person, who loved to visit and had the gift of gab. She loved a good political debate. Doreen was an avid bingo player, loved scratch tickets and the spin of the VLT'S.
Doreen loved her family and resided with grandson Dustin and great grandson Noah for the past 9 years in Melville. Doreen was the rock in their lives for everything she did. She deserves a gold medal for helping Dustin raise Noah. She made every school lunch for Noah and drove him to school and picked him up, took him to swimming lessons, soccer and archery and loved them both unconditionally. Maureen moved in with the family in 2019 and Doreen was proud of the four generations being together.
Doreen is survived by her daughters: Noreen (Ted Shell) Ruston, WA, USA, Maureen (Gerry Wondrasek) of Melville; her grandsons Dustin Lang of Melville, Josh Sundquist of Saskatoon and precious great grandson Noah Lang of Melville; brother Laurie Stopa (Norah) of Fenwood, sisters-in-law Ruby Demitor of Melville, Rosalyn Alcorn of Regina, Godson Joey Widaiko of Lanigan, extended family members Leslie Lang of Melville and Jennifer Lang of Swift Current, family cat Phantom, as well as numerous nieces, nephews, cousins and friends.
To send flowers to the family or plant a tree in memory of Doreen Dohms, please visit Tribute Store
Funeral Service
1:00 pm
Monday, June 12, 2023
First United Church
148 5th St. E.
Melville, Saskatchewan, Canada
306-728-5057


Share Your Memory of
Doreen