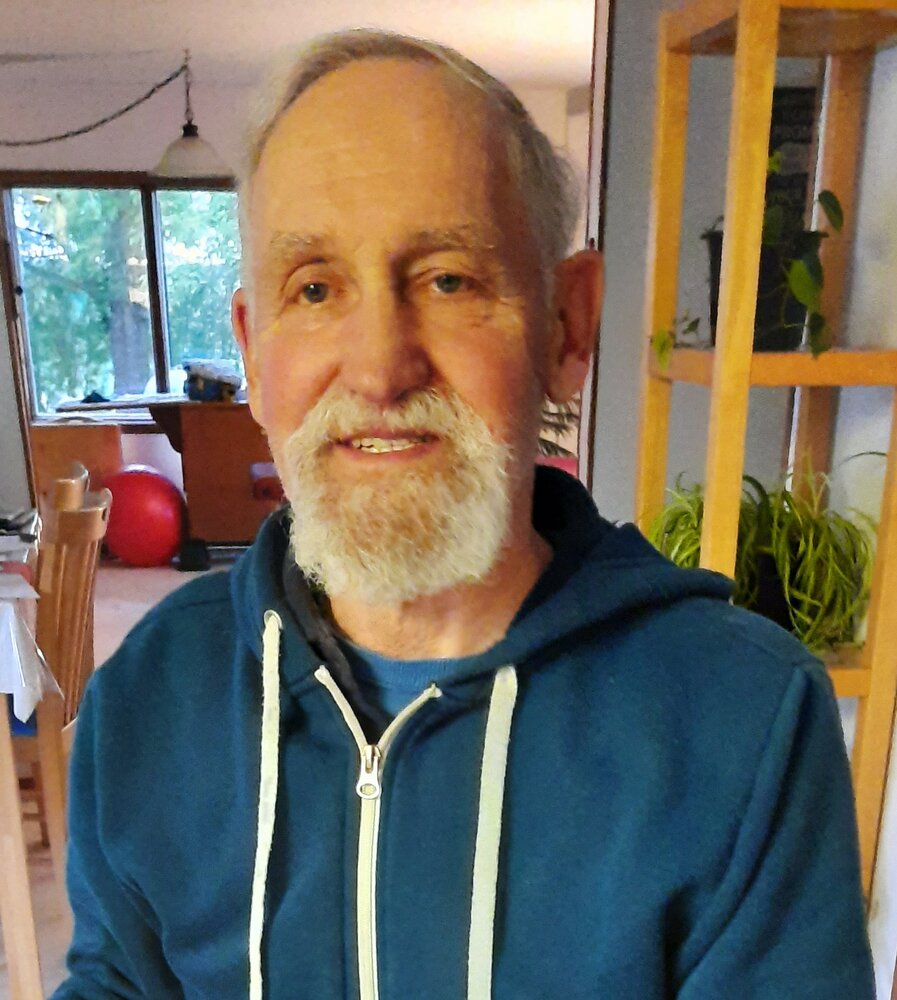 Obituary of Rick Travalia
TRAVALIA, RICK - 1931-2023
Richard William Travalia was born on March 22, 1943 to William Mitchell Travalia and Viola Godsalve in Lethbridge, AB.
His Dad was in the Military and remarried so Rick was raised from 5 years and on with his Dad(Bill) and Stepmother Rose. She could not have children so Rick grew up as an only child.
In the military there was always postings to different bases. Rick attended many different schools in his educational time. His Dad was posted to Winnipeg and Rick was 16 and attended school there. When he was 17 he decided to join the military. The reason he joined he said, "He didn't like his Mom and Dad telling him what to do. When he joined the military he found everybody told him what to do.
During his basic training they were required to go through an obstacle course. He was the first one through. They were so impressed with this they recommended he go into the PERI trade instead of armored car driver. This is how he got into the Recreation field and worked with training people and teams to be winners. One of the hi-lites of his career was in 1967, our centennial year, he was part of the Military Tattoo. A team of Canadian Armed Forces Personnel were chosen and trained and then travelled across Canada depicting the history of Canada in a pageant. He was a fur trader in one of the scenes. Rick was also a performing member of the high-box team presentation. Apparently it was a very impressive display.
He had many accomplishments in his career. Winning achievements, trophies and medals. He was the youngest Military members ever to receive the Medal of Military Merit. This is usually given to Generals and Higher Ranks after a lifetime in the military. Rick was a sergeant and only 34 years of age.
Rick met his wife Myrna in CFB Cold Lake, AB in 1975. We got together May 1 of 1976. Rick had a son Richard who was 5 and I had Shaye who was 9 Months old. So we had an instant family. Tanis joined us in Dec of 1977. Rick was a hard working husband and provided well for his family. After 25 years in the military instead of going to Goose Bay, Labrador for his next posting he took his release. His dream was to own his own fitness center. Stay Fit Studios was born. He did dryland training for the Mallers Hockey Team, taught classes, did personal exercise programs trying to make it successful. Unfortunately this was not a success and was closed in 1989. Rick went on to get the Physical Therapist position at Whitespruce a drug and alcohol facility for youth. Some of the successful clients would come back to verify they were still clean and would tell Rick what a motivation and influence he had been in their lives. His motto was Fair, Firm And Friendly. After 7 years there we made a joint decision to move into the Insurance Business. We both studied and got our licenses to sell Life and Disability Insurance for Mutual of Omaha. We did that as a husband and wife team for 5 years. Rick then went on to work for Shwans and he being a very social person made many friends on his routes. One couple had a Bed and Breakf ast and named one of their rooms after him. The Shwans kind of went downhill and he started working locally for a Strawberry Farmer and Chataugua Gardens and with harvesting seabuckthorn berries. He was a hardworker and even in 2022 was hauling plants for Debbie at the Greenhouse. Tanis and Richard have their own special memories of their father. He was always there to sing Happy Birthday and play his guitar on birthdays. Rick was very involved with the church we attended and would lead the singing. He would often share personal stories of things that happened in the family: much to the embarasment and mortification of his family. Rick wanted his daughters to know how a young man should treat them when out on a date. So when they turned 16 he arranged for a time to take them out. He would come to the door complete with flowers and help them into the car, open doors, pull out their chair, etc and they would have a special time out for dinner with Dad. He also tried to make birthdays special for the Grandkids and would arrange meals out with them at their favourite restaurant.
He loved his Grandchildren. Enjoying times of playing, singing songs at bedtime and reading stories to them. As they got older those times changed to visits and playing Uno or Dominoes and other games.
The most defining moment of his life when posted to St Jean, Quebec was accepting Jesus Christ as his personnel Lord and Saviour March 1979. This began his journey with Jesus. Unfortunately we don't become perfect human beings transformed instantly into the image of Jesus. There are trials and struggles. One of the things Rick was delivered from was his desire for liquor and drinking. He could not play in his band that had been so diligently practising in our basement. This was a great disappointment to his band members. He just had no desire to be in the atmosphere of bars and clubs and drinking.
Without Jesus in both our lives we would never have made 47 years of being together.
The past year has been a long struggle. A virus attacked Ricks heart and affected his lungs as well. Our move to Alberta was delayed due to his stay in the Cardiac Unit in Regina. He was hospitalized two different times in Alberta. The last time he did not make it home again.
He leaves to remember him: his wife Myrna, a brother and sister in the US, his son Richard and daughter Tanis. His Grandchildren Anthony Travalia & Chelsie and great grandson William, Drew Travalia and great granddaughter Lily, Jake Cairns, Tiara and Izaia Gaudry. Many relatives and friends. Rick was predeceased by his father, mother, and step-daughter Shaye.
The interment will take place in the Garden of Tranquility in Yorkton Memorial Gardens.
Memorial donations may be made to Bruno's Place as gifts of remembrance.
I Thessalonians 4:13 & 14
But I would not have you to be ignorant, brethren, concerning them who are asleep, that you sorrow not, even as others who have no hope, For if we believe that Jesus died and rose again, even so them also who sleep in Jesus will God bring with him.
Passion Translation:
Beloved brothers and sisters, we want you to be quite certain about the truth concerning those who have passed away, so that you won't be overwhelmed with grief like many others who have no hope. For if we believe that Jesus died and rose again, we also believe that God will bring with Jesus those who died while believing in Him.
To send flowers to the family or plant a tree in memory of Rick Travalia, please visit Tribute Store
Memorial Service
2:00 pm
Friday, June 23, 2023
Yorkton Memorial Gardens Family Centre
Highway #10 E.
Yorkton, Saskatchewan, Canada
306-783-4772
Interment
Yorkton Memorial Gardens
Highway #10 East
Yorkton, Saskatchewan, Canada


Share Your Memory of
Rick