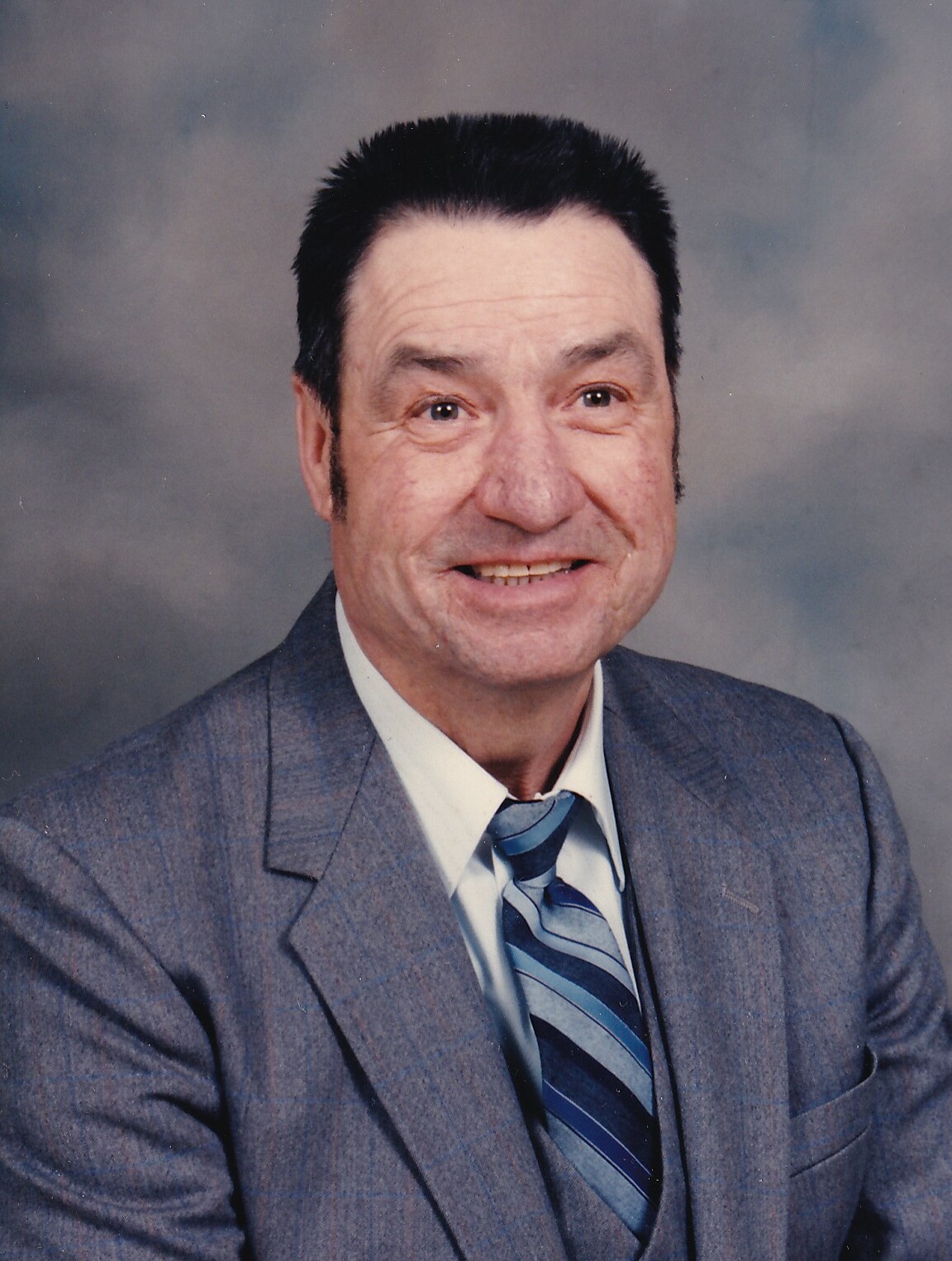 Obituary of William Leontowich
The family of William Leontowich of Ituna sadly announces his passing on Tuesday, June 6, 2023. William was 91 years of age.
The Funeral Service will take place on Saturday, June 17 at 1:30p.m. from Sacred Heart Ukrainian Catholic Church with Rev. Father Basil Malowany presiding.
The interment will follow in Sacred Heart Parish Cemetery.
Memorials in memory of William may be made to the Ituna Community Arena Co-operative as gifts of remembrance.
William (Bill, Barney) Leontowich, son of John and Irene passed away peacefully on Tuesday June 6th at the Yorkton Regional Health Centre.
Bill was born at Beaverside (north of Ituna) on May 10th, 1932. He just celebrated his 91st birthday. William was the last remaining family member of 13 children (seven brothers and six sisters). While growing up he attended Hubbard and Ituna school until the age of fifteen. Upon finishing school, he began his farming career, taking over his father's farm.
Over the years, Bill worked at Ituna Co-op as a fuel truck driver and was also on the Board of Directors for six years. He also worked at Leontowich Sales and Service in Ituna and at Bill Batts garage in Kelliher. Bill drove school bus part time and during the winter of 1969-70 worked at Manabridge Mine in Northern Manitoba. Along with these jobs, he continued to farm and build up his herd of purebred Polled Hereford cows. He proudly showed them off in Abernethy, Kelliher, Melville, Yorkton and Regina, winning many prizes. While doing this he always had the loyal company of his dog, Peppie and a few others that followed. He loved animals of all sorts and could be found feeding the deer, especially when it was a hard winter and food was hard to find.
In the fall of 1989, he sold all his cattle and, in the spring of 1990 auctioned off his equipment. After retirement Bill helped local farmers during seeding and harvest and continued his passion of farming. He made many new friends over the years, while attending auction sales (another passion of his) and travelling many miles. He always had a story or two to go along with his auction adventures and the great deals he got.
Bill spent time hunting and fishing over the years with family and friends. He grew a big garden and was famous for his pickle recipe, which he shared with many. Coffee-time with his buddies and catching up with the latest news was a favorite pastime, along with visiting family and friends, telling many a story or two. Bill and his friend, Bruce (who we are forever grateful to) spent lots of time together. They would spend hours in the city shopping. We were never quite sure how two men could go to the city and spend the whole day together doing who knows what! (That's their secret).
"Uncle Bill" or "Grandpa Bill" was loved by all who knew him. Nothing would bring a smile to his face quicker than a visit from "The Little Barney's" as he called them, when he couldn't remember their names. He will be dearly missed.
May you rest in peace. When we meet again, we look forward to hearing your stories.
To send flowers to the family or plant a tree in memory of William Leontowich, please visit Tribute Store
Funeral Service
1:30 pm
Saturday, June 17, 2023
Sacred Heart Ukrainian Catholic Church
Box 340
Ituna, Saskatchewan, Canada
306-795-2411
Interment
2:45 pm
Saturday, June 17, 2023
Sacred Heart Parish Cemetery
Ituna
Ituna, Saskatchewan, Canada


Share Your Memory of
William