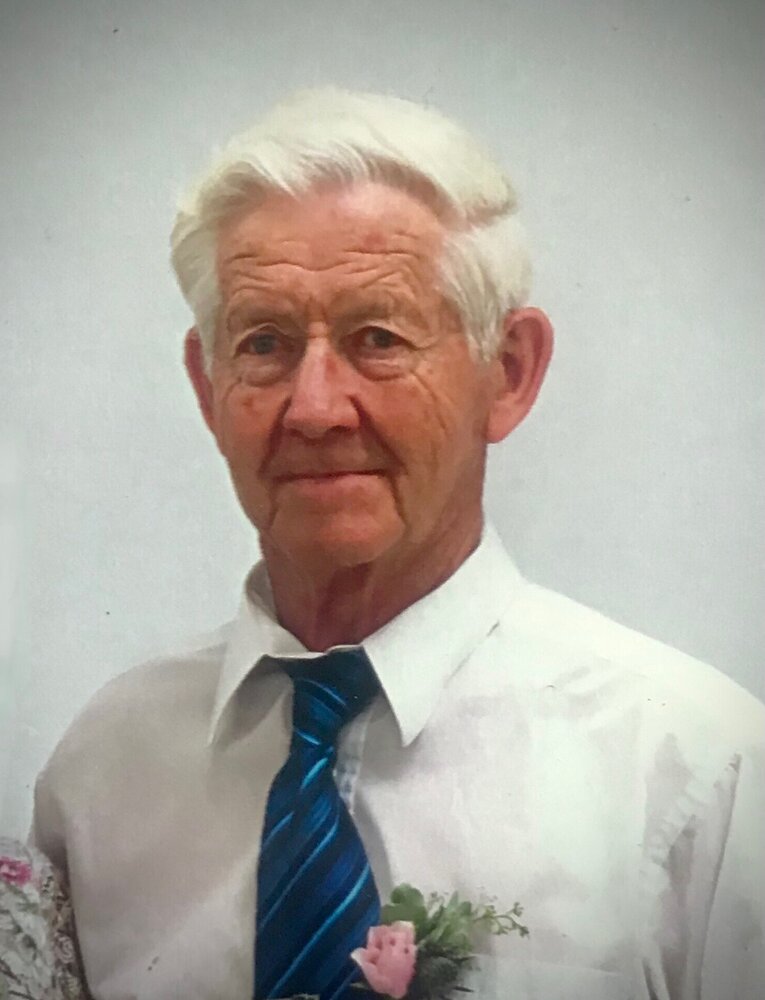 Obituary of Dan Dyck
Dad was born May 3, 1939 to Herman and Anna (Petkau) Dyck of the Plum Coulee district in Manitoba. He was the eighth of nine children. As a boy of 9 years old, he journeyed with his family on the Volendam steam ship from Quebec to Paraguay to establish a homestead and Mennonite settlement. After a year of adventure and many struggles, the family returned to Canada leaving one brother behind to continue the farm in Paraguay. They established a new farm in Stephenfield, Manitoba where Dad spent his youth helping his Dad farm, working with horses at first until they were able to acquire a tractor with money earned from cutting chord wood. Dad also earned extra money by trapping beavers on the Boyne River.
As a young man, Dad spent a year as a caterpillar operator creating PFRA dugouts for farmers struggling with drought conditions.
In 1962 Dad met and married Katherina (Tina) Suderman. They began their family and built a basement house on the Suderman farm yard near Morden Manitoba. Dad began a job as a machinist for Farm King Machinery and this became his main occupation throughout life. The family moved to Winnipeg where Dad worked as a machinist and quality control inspector for Versatile Farm Equipment.
In 1986, the family moved to Saskatchewan and built a house and small farm in the Togo district. Here, Dad worked at Leon's in Yorkton until his retirement. Dad loved farming, gardening, camping, hiking and canoeing. He was a real jack of all trades and could usually fix anything in a very spend thrift way.
Faith in God played a very important part in his life. As a boy, Dad attended church in the Summerfelder Mennonite Church and as his faith grew and matured, he was a faithful participant in the World Wide Church of God, Heritage Baptist Church and finally our house church where he rarely missed a Sunday, until his last week in the hospital. When we were children, Dad often read the Bible to us and taught us how to apply the lessons of God's dealing with the Israelites to our own lives. He preferred always to teach by example rather than words. We are so grateful for his example of patience and faithfulness to God and his family.
He leaves behind his beloved wife Tina Dyck (Suderman) and his children; Charles & Donna Dyck, Henry Dyck, John & Lori Dyck, Danita & Lonnie Penner and Liana & Chris Goertzen along with 22 grandchildren and 17 great grandchildren.
To send flowers to the family or plant a tree in memory of Dan Dyck, please visit Tribute Store
Funeral
4:00 pm
Saturday, June 24, 2023
Yorkton Memorial Gardens Family Centre
Highway #10 E.
Yorkton, Saskatchewan, Canada
306-783-4772