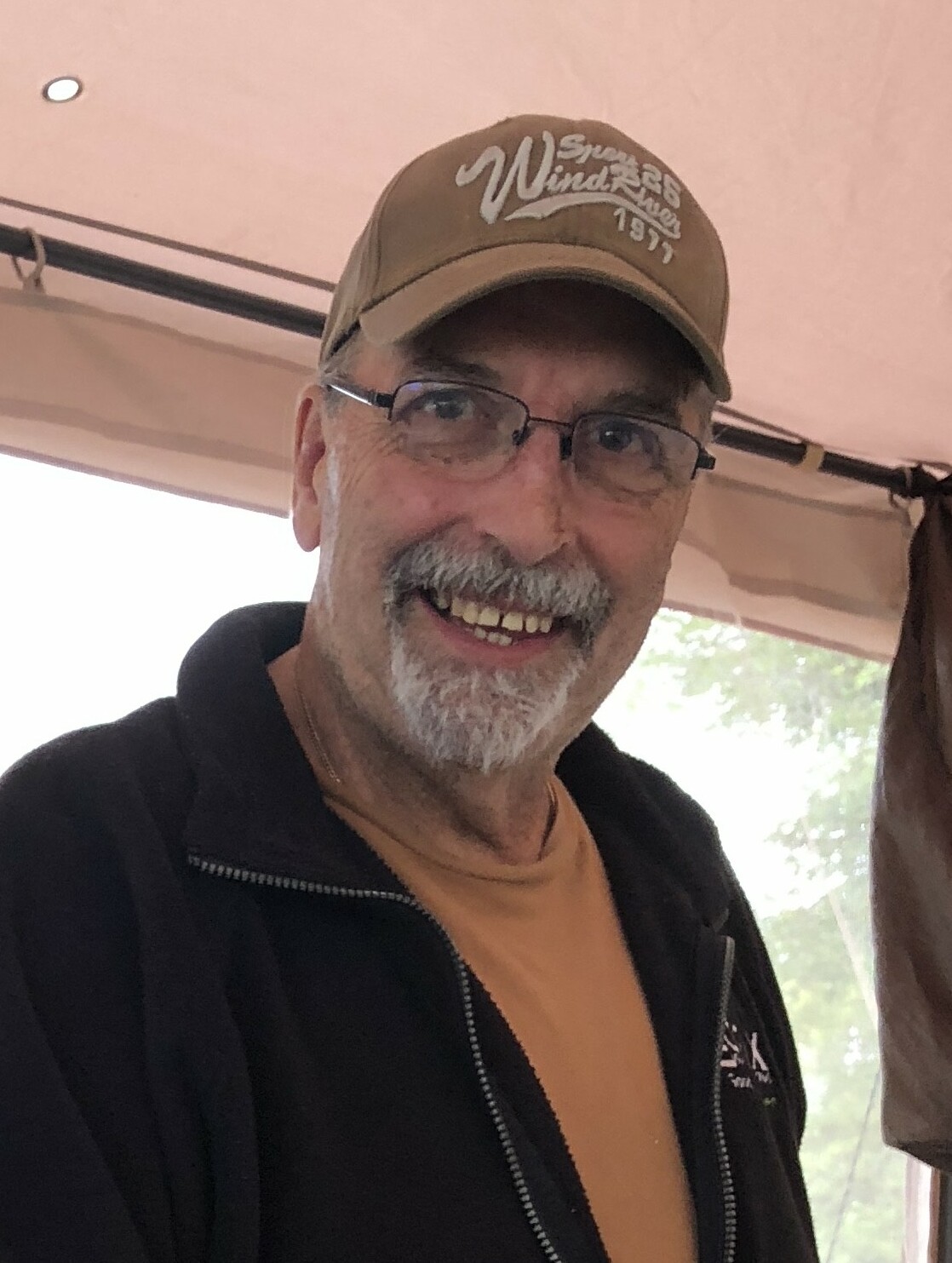 Obituary of Gerry Doll
It is with deep sadness that the family of Gerry Doll announce his passing on June 23, 2023.
A celebration of life will be held for Gerry on Tuesday, August 29, at Burgis Beach Community Hall, beginning at 3PM. Following the celebration service, everyone is invited to join the family for a luncheon at the hall. Bring stories and a lawn chair.
In lieu of flowers, the family kindly request donations be made to Alberta Transplant Institute (https://www.ualberta.ca/alberta-transplant-institute/giving/how-to-give.html) or Saskatchewan Cancer Agency
(http://www.saskcancer.ca/donate-link)
Please remember to sign your organ donor card.
His legacy will live on in all of us. He inspired us to be kinder, more joyful and compassionate humans just by his examples.
Gerry James Doll was born in Dauphin, Manitoba on February 15, 1961 to John and Ruth Doll. As the youngest of 9 children, he was raised in a home that was full of love and life, and where friends were always welcome. The Doll family moved to Yorkton in 1972 following the death of their beloved mother Ruth.
Gerry worked for Sundown Eavestroughing after high school which he later went on to purchase.
At 25 years old, Gerry became sick which led to him being put on the heart transplant list. Gratefully, on August 1, 1987 he became a transplant survivor. This date became a birthday that he celebrated every year. He felt blessed for the 36 years that followed and called this time a gift.
Gerry's greatest joy was the birth of his 3 children: Tye, Tessa, and Cody.
He was a guiding light for his children, instilling in them the values of compassion, integrity, and gratitude. He taught them the importance of cherishing every moment and finding joy in the simplest things.
Later in life and after selling Sundown, he became the Project Manager at Deneschuk Homes. Gerry loved his new job where he met many people who became great friends. This is where he met the love of his life, Lori Kozmech.
One of Gerry's favourite pastimes was spending beautiful days at the cabin with his family. In the summer, you could find Gerry sitting in his lawn chair with his feet in the lake and a cap on his head enjoying the day.
He was a sports enthusiast. At a young age he played football, hockey, baseball and golf in which he excelled. He was very humble about his accomplishments. He was also an avid spectator.
He will be lovingly remembered for his kind spirit, selflessness, his charming laugh and witty jokes. Always a phone call away, Gerry would never hesitate to put anyone before himself, a trait he no doubt learned in his upbringing. Gerry never took anything for granted and would do anything to put a smile on your face.
Gerry is predeceased by his Mother Ruth (nee Fulton) 1972, Father John Arthur Doll 1977 and his oldest brother Gilbert John Doll 2023.
Gerry is survived by many family members who will miss him dearly.
His three children: Tye (Kara), Tessa (Jos), and Cody.
His life partner Lori and her three children: Meghan (Clayton), Tanis (Cole), and Travis.
Grandchildren Colton, Blaire and Ozzie who lovingly referred to Gerry as GG.
Seven siblings: Kenny (Beryl), Susan (Rob LeGuilloux), Janet (Terry Pollock), Glen(Pat), Renee (Scott Baldwin) Michael (Lynne), Lawrence (Karen) and sister-in-law Barb and many nieces and nephews to whom he was always a favourite.
Lois Spokowski along with her family, who welcomed him with open arms and played an important role in his life.
Gerry was loved.
To send flowers to the family or plant a tree in memory of Gerry Doll, please visit Tribute Store
Celebration of Life Service
3:00 pm
Tuesday, August 29, 2023
Burgis Beach Hall
Burgis Beach
Good Lake No. 274, Saskatchewan, Canada


Share Your Memory of
Gerry