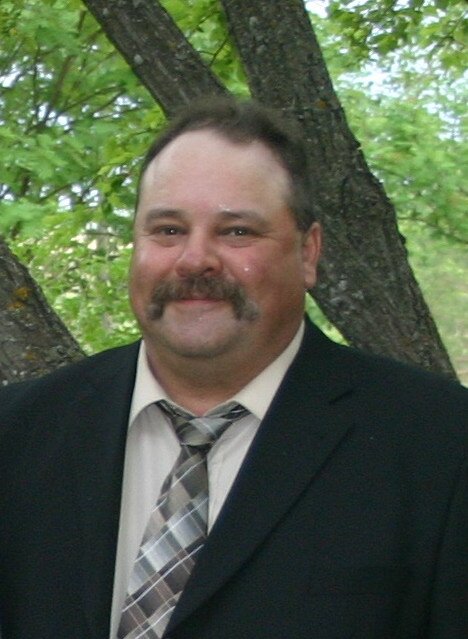 Obituary of Dale Hackman
HACKMAN - Dale was born to Bill and Verna Hackman on May 21, 1964 in Preeceville. The family moved to Regina briefly, then to Yorkton and Rokeby. In his younger years Dale was very athletic. He won many ribbons and medals for his speed in track and field. He set many records.
Dale helped his Mom and Dad on the farm, and when school just didn't work out for him, he started working with his Dad at United Feeds at a very young age. This began a lifelong career in the feed industry.
In 1989 after the closing of United Feeds Bill, Verna and Dale started Hackman Feed Services. After his Dad's passing he continued to run the business and it flourished.
Dale had two sons Braden born in 1990 and Riley (Mandee) born in 1992. They were his everything! Riley and Mandee made Dale a grandpa in September 2021. He was very proud that Dane was carrying on the Hackman name. He was very proud to bring Riley and then Braden into the family business and to be working side by side with his boys every day.
Family was everything to Dale, he was very kind and generous. If anyone needed anything they always knew they could count on him. They went on many family holidays and trips, on hot holidays, and quadding and camping trips. Great times were had by all. Many great memories were made.
Dale loved hunting all his life. The yearly elk hunting trip was his favorite. He looked forward to it all year. In later years it didn't matter if he even took a shot. He was more excited to see someone else in the group get one. Lawrence and Dora were like family, Dale and Warren hunted there for more than 20 years. Over the years their hunting party grew as their families grew.
Warren and Ken were very close to Dale. Ken and Dale grew up together and Ken became the brother that Dale had always wanted. They had an unbreakable bond.
When Dale began dating Brenda, she always joked that he was also dating Warren because he was always with them. Dale always said that Warren was not his brother-in-law, he was his Bro. Whether it was hunting, hanging out at the cabin, or just sitting around in the garage Dale and Warren spent countless hours together.
Dale was predeceased by his Dad, his Mom (which absolutely broke his heart), a nephew, and an infant granddaughter.
Dale leaves to mourn his passing his sons: Braden, Riley (Mandee); grandson, Dane; mother of his children, Brenda; his sisters: Cindy (Larry) Coulter, Grace (Ken) Arvay, and Angela (Brent) Miller. His nieces and nephews: Lindsay (Troy) Coulter and Madison, Andy (Terra) Coulter and Harlynn, Dylan (Nicole) Arvay and Dausyn, Kendra Arvay and Ryker, Rowen Blazeiko, Kale Blazeiko and Megan Blazeiko. And his brother-in-law's Warren (Rosie) Blazeiko and Terry (Ann) Blazeiko.
The Funeral Service was held on July 24, 2023 from the Yorkton Memorial Gardens Family Centre with Crystal Bailey, Certified Celebrant, officiating. The musical selections were 'Angel' by Sarah McLachlan and 'I Hope You Dance' by Lee Ann Womack. Words of tribute were shared by Angela Miller. The interment followed in the Yorkton City Cemetery with Warren Blazeiko, Ken Arvay, Terry Blazeiko, Andy Coulter, Darcy Romanuik, Brent Miller, Rowen Blazeiko and Dylan Arvay serving as casket-bearers. Memorial donations may be made to the Alzheimer's Society of Canada (20 Eglinton Avenue West, 16th Floor Toronto, Ontario M4R 1K8) as gifts of remembrance. Messages of condolence may be shared at baileysfuneralhome.com.
To send flowers to the family or plant a tree in memory of Dale Hackman, please visit Tribute Store
Public Visitation
6:00 pm - 8:00 pm
Sunday, July 23, 2023
Yorkton Memorial Gardens Family Centre
Highway #10 E.
Yorkton, Saskatchewan, Canada
306-783-4772
Funeral Service
11:00 am
Monday, July 24, 2023
Yorkton Memorial Gardens Family Centre
Highway #10 E.
Yorkton, Saskatchewan, Canada
306-783-4772


Share Your Memory of
Dale