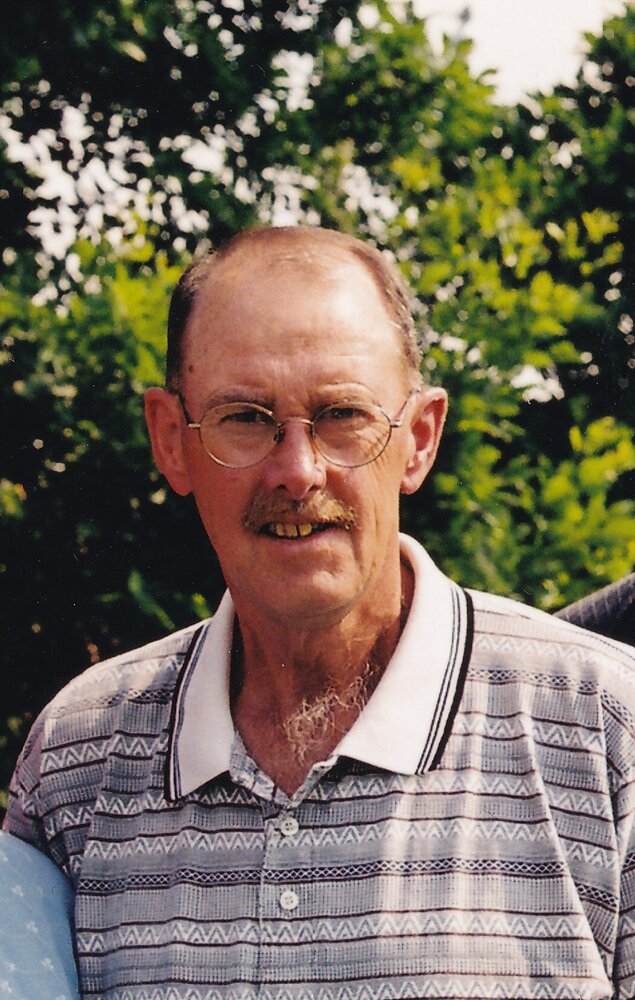 Obituary of Keith Sherwin
Keith Lloyd Sherwin was born in Yorkton, August 20th, 1948. He was the youngest child of parents Lloyd and Margaret (Hepburn) Sherwin. He passed away on Tuesday, July 19th at the Yorkton and District Nursing Home.
Keith lived almost his entire life on his grandfather's homestead NE20-26-2 W2, RM of Wallace #243.
Keith and Janice (Weinmeister) were married on June 28, 1968. They recently celebrated their 55th anniversary. On October 1st, 1972, their first son Jeffrey was born, then later on their second son Ryan was born on July 11th, 1980.
Keith was a farmer at heart. His love of nature, time spent hunting with friends; caring for his cattle and our furry friends in recent years was his life.
Keith lived his entire life to provide and take care of his family. This led to learning new skills outside of farming. Such as meat cutter, truck driver, and kennel operator to mention a few.
The Sherwin family was a community based family. 4H; high school football; Tonkin Curling Club; and Yorkton Exhibition board were important areas of Keith's life.
Travels mainly involved family trips to BC, Fort MacMurray, and Leduc to visit family. These were treasured times spent together.
Spending time with his family and friends meant cards (especially cribbage), board games; his favorite being crokinole and Chinese checkers; BBQ's, celebrating special anniversaries and birthdays, wiener roasts which often included shots of tequila and scotch.
Unfortunately poor health followed Keith his entire life. Arthritis, Crohn's, Parkinson's, and a broken neck in 2018. But unless he was having a really bad day, we never knew the amount of suffering he endured. He just continued on with whatever needed doing. He always said "If I stop, I'll never get started again."
Keith had the kennel vision for a number of years and after his final back surgery he felt the time was right to convert the barn we had moved from Bill Cruikshank farm into Paws Inn Boarding Kennel. So, between Keith and Jeff, the transformation began.
We had some mixed reactions from family members when we told them what we were doing. Sister Myrna said we might as well be milking cows. Uncle Jack Wilson was at a total loss for words, he only said "Why would you do that?". August 2013 Paws Inn opened and with that opened a door to many furry friends and their owners who also became friends.
Parkinson's robbed Keith of his mobility and in February 2020 he entered long term care. As a family we sincerely thank the staff at Yorkton and District Nursing Home for the excellent care Keith received the past 3 and a half years. Your kindness to Keith and his family is greatly appreciated.
Keith was predeceased by his parents Lloyd and Margaret Sherwin. In laws Reinhold and Mary Weinmeister; brother in law Ken Jamont, Peter Yanish, and Hansel Weinmeister; great nephews Tim Hay and Stephen Jamont. As well as many uncles, aunties, cousins, and friends.
Keith is survived by his wife Janice, Son Jeff and his children Lowell (Tristen) and Darby, son Ryan (Becky) and his children Zoe, Emma and Olivia, adopted son Cristiano (Flaviana) Viana in Brazil and his son Daniel, his siblings; Myrna Jamont, Margaret Yanish, Marlane (Bob) Hay, and many nieces, nephews, friends and neighbors.
Finally, a huge thank you to our family and friends who have supported us through these many years and continue to support us with your presence at the funeral service and on the live stream. God bless each and every one of you.
The Funeral Service was held on Wednesday, August 2, 2023 from the Yorkton Memorial Gardens Family Centre with Rev. Kim Sherwin officiating. Words of remembrance were given by Ryan Sherwin, Jeff Sherwin, Darby Sherwin, Emma Sherwin and Robert Jamont. The piper was Don Hepburn. Musical selections shared were 'If Tomorrow Never Comes' by Garth Brooks, 'Little Brown Church in The Vale', 'In The Garden' and 'Roll On (Eighteen Wheeler)' by Alabama. The inurnment followed in the Trinity Columbarium, Garden of Memories, Yorkton Memorial Gardens with Ryan Sherwin serving as urn bearer. Memorials in memory of Keith may be made to Parkinson Canada or to the Cancer Foundation of Sask. as gifts of remembrance.
To send flowers to the family or plant a tree in memory of Keith Sherwin, please visit Tribute Store
Memorial Service
1:00 pm
Wednesday, August 2, 2023
Yorkton Memorial Gardens Family Centre
Highway #10 E.
Yorkton, Saskatchewan, Canada
306-783-4772
Interment
Yorkton Memorial Gardens
Highway #10 East
YORKTON, Saskatchewan, Canada


Share Your Memory of
Keith