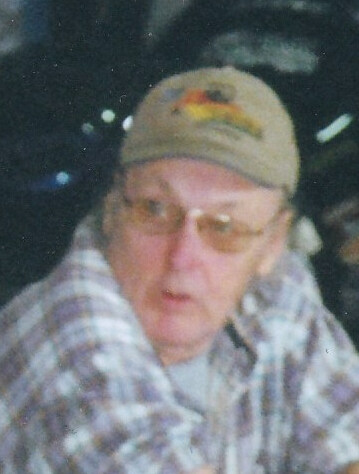 Obituary of Nelson James Cherry
The family of Nelson James Cherry of Frontier, Sask. formerly of the Yorkton District sadly announce his passing on Tuesday, July 25, 2023. Nelson was 76 years of age.
The Funeral Service will be held on Friday, August 11 at 11:00a.m. from Yorkton Memorial Gardens Family Centre with Doreen Day, Certified Celebrant, officiating.
CLICK HERE to view a live-stream recording of this service.
The interment will follow in the Garden of St. Mark, Yorkton Memorial Gardens.
Memorial donations in memory of Nelson may be made to the Frontier and District Ambulance Service as gifts of remembrance.
Nelson James Cherry was born on January 1, 1947 to Florence (nee Becker) and Lincoln Cherry. Growing up on Cherry Bros. Farm, Nelson was always very creative. He would spend his time in the shop welding and designing. He even made a metal cannon to shoot fire crackers out of it. He was always inventing and building things. Nelson welded together two bikes together (side by side) and had Lois test the bike – the weld broke and Lois crashed into the chicken coop! Nelson even rebuilt a Cockshutt 540 utility tractor when he lived in Frontier.
Nelson had a very inquisitive mind. One year, his Christmas gift was a microscope. He spent many hours dissecting insects, making microscope slides, and getting everyone to look at them!
Nelson attended Armstrong School, which he got to every morning by horse. He went to tech school in Calgary for mechanical engineering and graduated with a Bachelor of Engineering degree.
Nelson lived a full life. He worked the oil rigs in the 1970s; and worked as a body man at Korb Motors in Yorkton for a while until he moved back to Calgary. In 1985, Nelson was a member of the Alberta Aviation Council. In 1985, Nelson also worked for Capilano Geophysical in Calgary. In 1990, Nelson worked for Alicho Drilling Ltd. in Airdrie, AB where he was a permit holder of explosives.
Nelson enjoyed drawing cartoons for the newspaper. He had his own business for a while. Nelson started working for Foremost Manufacturing in Calgary, where he met Greg Honey. He then moved to Bracken, SK to work for Honey Bee Manufacturing. Honey Bee bought the Flexie Coil plant in Frontier in 1979, where Nelson worked manufacturing and doing illustrations for parts for 37 years.
Nelson was known as a caring person. There were always lots of laughs to be had around him. His sense of humour was contagious. He was a loyal friend and if anyone needed help, he would be there. Nelson had a lot of friends, who he considered to be his adopted family. He was well loved in the community and will be missed.
He is predeceased by his parents; brother Elwood (Yvonne) Cherry; brother-in-law Art Bilous; aunts and uncles.
Nelson leaves to celebrate his life: sisters Helen Bilous of Yorkton and Lois (Alvin) Mosell of Yorkton; brother Dale (Myrna) Cherry of Yorkton; as well as numerous nieces, nephews, and lifelong friends. He will be deeply missed.
To send flowers to the family or plant a tree in memory of Nelson Cherry, please visit Tribute Store
Funeral Service
11:00 am
Friday, August 11, 2023
Yorkton Memorial Gardens Family Centre
Highway #10 E.
Yorkton, Saskatchewan, Canada
306-783-4772
Interment
Yorkton Memorial Gardens
Highway #10 East
YORKTON, Saskatchewan, Canada
306-783-4772
Garden of St. Mark


Share Your Memory of
Nelson