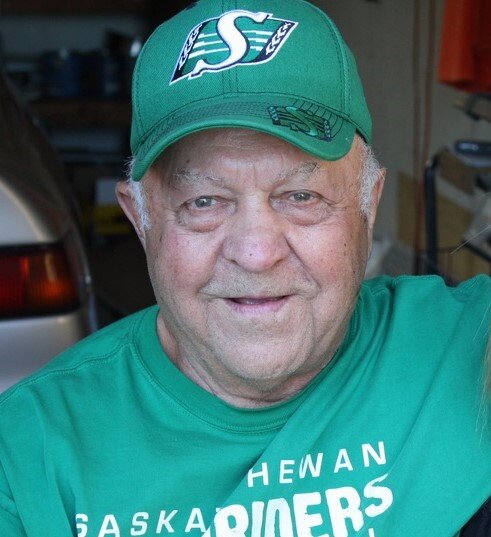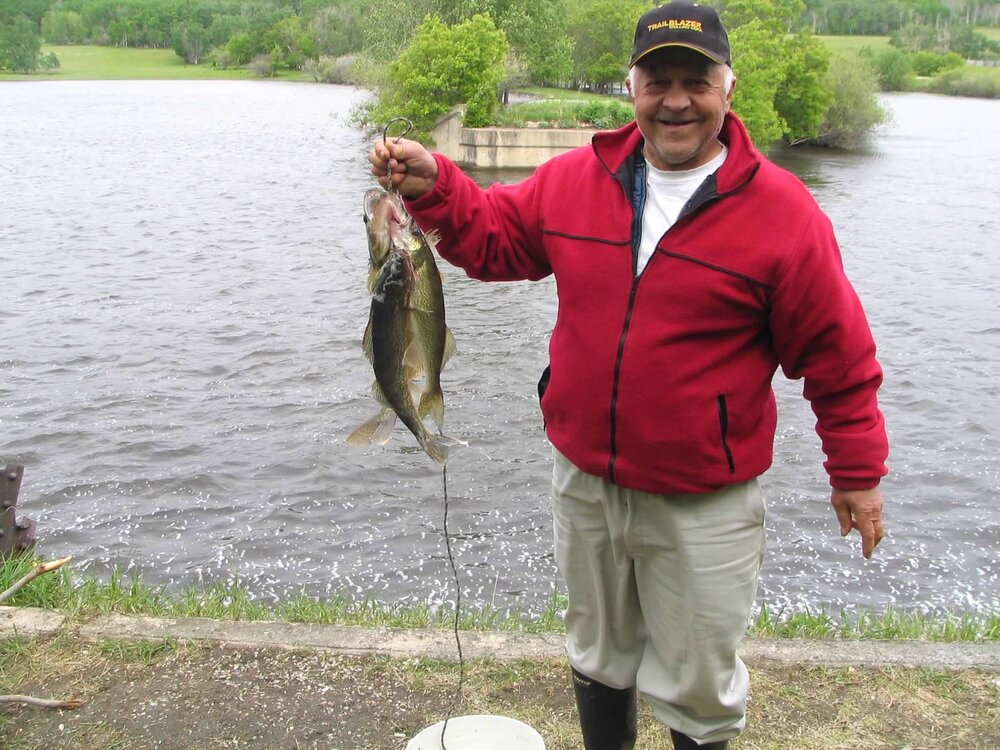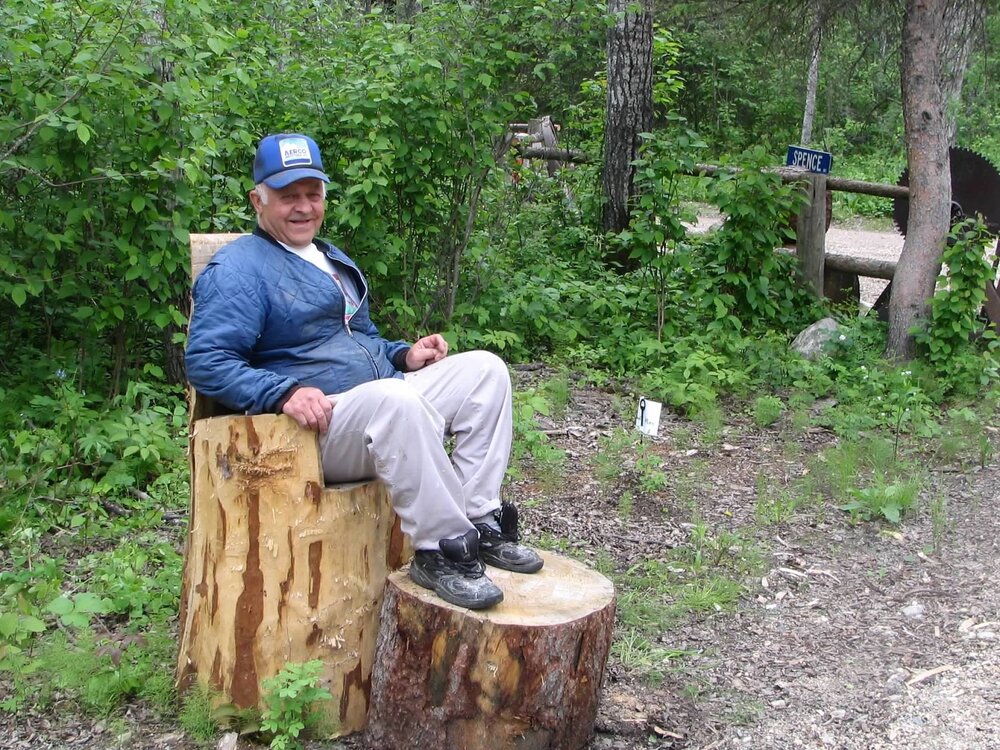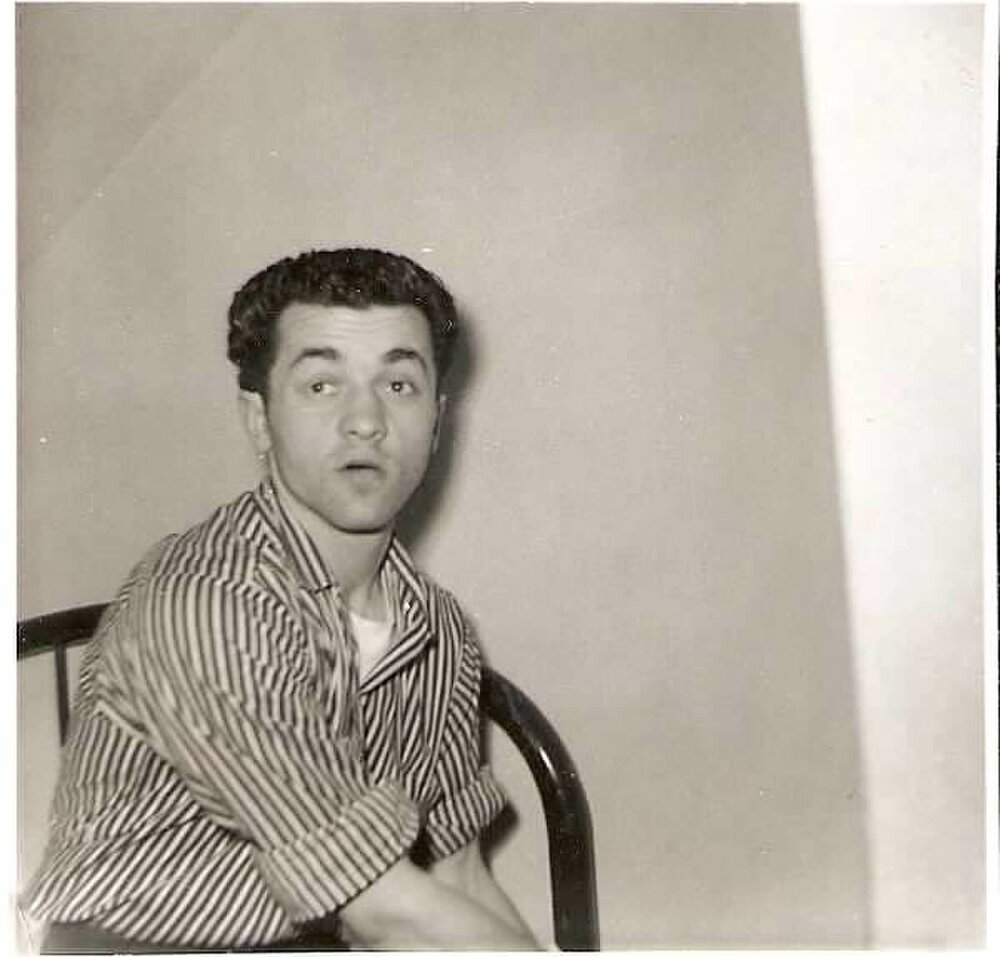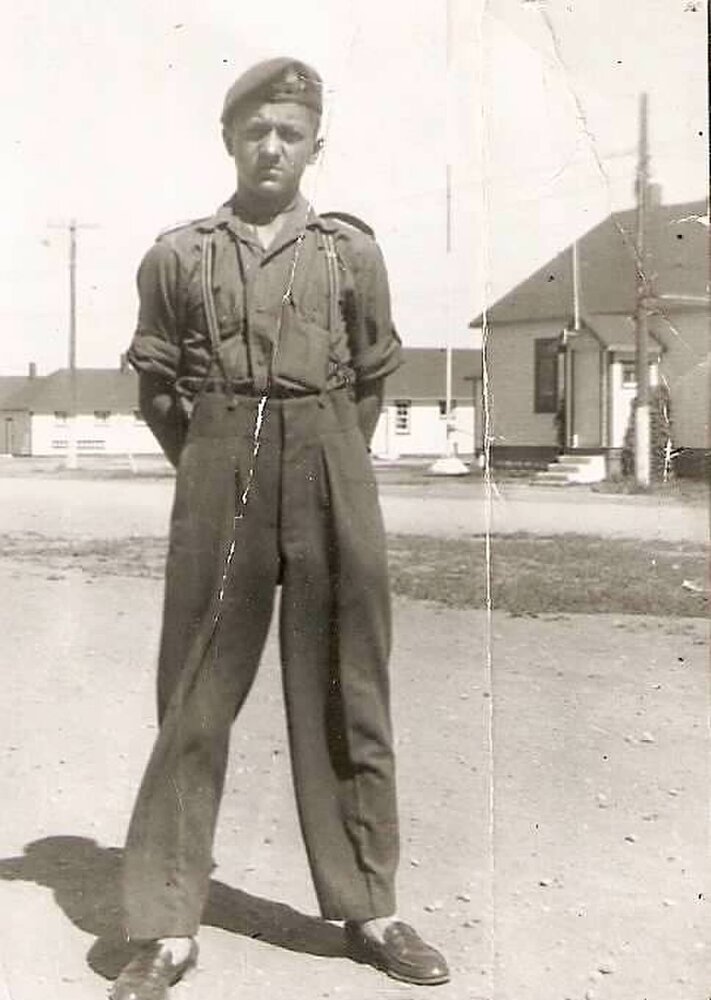 Obituary of Nestor Peter Ohochinsky
The family of Nestor Ohochinsky of Yorkton, beloved husband of the late Rita Ohochinsky, sadly announce his passing on September 12, 2023. He was 84 years of age.
Prayers will be held on Thursday, September 21, 2023 at 7:00 p.m from St. Mary's Ukrainian Catholic Church.
The Funeral Liturgy will be held on Friday, Septemebr 22, 2023 t 10:30 a.m. from St. Mary's Ukrainian Catholic Chruch.
Click Here to access the livestream.
The interment will follow in the Garden of Crucifixion, Yorkton Memorial Gardens.
Memorials in memory of Nestor may be made to the Allan Blair Cancer Clinic as gifts of remembrance.
Nestor Peter Ohochinsky was born to Mary (Stinkowy) and Nicholas Ohochinsky on July 11, 1939, in the RM of Foam Lake, Saskatchewan; however, July 14 was his registered date of birth. This administrative error gave Nestor the opportunity to celebrate 2 birthdays in his later year. Nestor was raised in Parkerview, the fifth of eight children. When Nestor was a teen, the family moved to Yorkton, where he attended Yorkton Collegiate. In 1955, at the age of 16, Nestor joined the Canadian Army Reserves, 53rd Field Regiment where he proudly trained and excelled in munitions.
One fateful day, while attending a friend's wedding, Nestor met Rita Burant. Instantly, they became a couple. They married on November 8, 1958, and quickly the family grew, welcoming 6 children over the next 7 years: Dean, Colette, Shauneen, Gwendolyn, Rhonda and Richard. The family was completed in 1979 with the birth of Nicholas.
Nestor was a hard working, proud man, with a keen eye for details and a desire to do the job right the first time. Through the years, Nestor worked hard to provide for his family in various occupations, but drywalling was his career. His strong work ethic was instilled into his children.
Nestor enjoyed the outdoors, spending many days hunting, fishing, and camping with family and friends. He was an avid sports enthusiast, as a player, coach and fan. He took pride in his success while coaching several minor hockey teams and was extremely proud that many of his former players would greet him as "Coach" long after they became adults. He enjoyed telling stories about the games won and lost or the big one that got away, usually with a humorous slant. He also loved to share his knowledge and insight with his children, grandchildren and great-grandchildren.
It was after Rita's cancer diagnosis in 2010, that Nestor's caring and nurturing spirit was revealed. He embraced the role of cook, housekeeper and caregiver throughout her illness; even learning to bake bread. These skills were foundational to his independence after his own cancer diagnosis. Nestor was extremely grateful for the care provided to him and Rita by the healthcare team at the Allan Blair Cancer Center and always spoke very highly of them.
Nestor was predeceased by his wife, Rita (2013), father Nicholas (1968), mother Mary (1994), grandson Adam Ferleyko (2016), siblings Walter Collos, Agnes Byblow, Henry (Hank) Ohochinsky, and Melvin Ohochinsky. He is survived by his children Dean Ohochinsky (Gale), of Regina, Colette Benko (Emil), of Yorkton, Shaun McBride (Doug), of Fredericton, Gwen Bryksa (Kevin), of Yorkton, Rhonda Ferleyko (Paul Robb), of Leduc, Rick Ohochinsky, of Yorkton, and Nick Ohochinsky (Kassie), of Santa Clara; grandchildren Lindsay Ferguson (Jason), Amber Lucyk (Sheldon), Andy Benko (Ashley), Scott Benko (Randi), Steve Benko (Alison), Kane Anderson (Stefanie), Shelby Maleschuk (Ryan), Kelly Bryksa (Krissy), Brian Bryksa (Erin), Kayla Niebergall (Trey), Abby Ferleyko (Ryan Farley), Anita Bennett (John), Alden Ferleyko, and Octavia Ohochinsky; great grandchildren Lily and Savanah Ferguson, Kailyn and Jordyn Benko, Noah Piller, Brielle and Raiden Maleschuk, Rockwell and Willow Anderson, Neleh and Easton Bryksa, Braden Johnson, Ainsley, Mason and Devynn Bryksa, Emily and Natalie Niebergall, Max and Maggie Bennett, and Caleb Ferleyko; siblings Edna (Kolybaba), William (Bill) Ohochinsky, Alexander (Alec) Ohochinsky, in addition to numerous nieces, nephews, sister-in-laws, and brother-in-laws.
To send flowers to the family or plant a tree in memory of Nestor Ohochinsky, please visit Tribute Store
Prayers
7:00 pm
Thursday, September 21, 2023
St. Mary's Ukrainian Catholic Church
155 Catherine St
Yorkton, Saskatchewan, Canada
Funeral Liturgy
10:30 am
Friday, September 22, 2023
St. Mary's Ukrainian Catholic Church
155 Catherine St
Yorkton, Saskatchewan, Canada
Burial
Yorkton Memorial Gardens
Highway #10 East
YORKTON, Saskatchewan, Canada


Share Your Memory of
Nestor