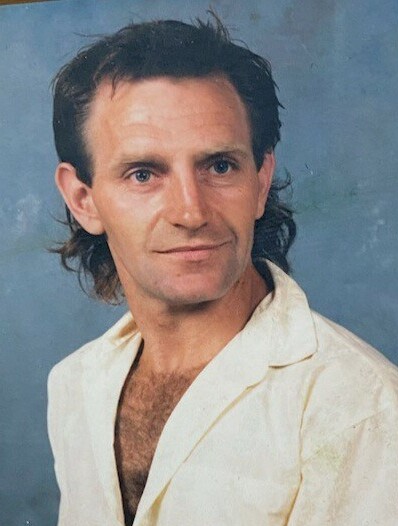 Obituary of Terry Smuk
On the morning of September 16, 2023, Terry Mathew Smuk 68, passed away at the Yorkton Regional Health Centre. Terry along with Garry (the third set of twins) were born on September 1, 1955, in Yorkton Hospital to Joe and Mary Smuk. Joe and Mary had by then settled in the Homefield/Jedburgh area.
Terry had attended his elementary schoolyears (Grade 1-8) at the Nanton School and went on to eventually attend the Yorkton Regional High School. After High School, Terry worked several jobs from an optical dispensary, road construction, oil rigging, loading planes, welding and eventually settled on a career in construction. He obtained his Certificate of Journeyman in Construction to eventually start his own business working with concrete. This was not the only certificate he accomplished to acquire. He also had a Certificate for Motor Mechanics and Welding (including Aluminum). After a few years of living in Saskatoon and Regina, he came back to live in Yorkton.
Terry was known to be very hard working. No one could keep up to him as he was a very driven person. He was truly a Jack of all trades. There was hardly anything Terry couldn't fix. He had modified cars, built houses, shops, concrete basements, driveways upholstered furniture, motorcycle seats, clothes, logging, etc.
His passions were many. He loved the outdoors and nature. He took pride in his yard and gardens (especially his evergreens). He loved to socialize with everyone he would run across. There was nowhere you could go with Terry that someone would stop and would want to visit with him. Every fall until this year, Terry, Loen, and some other friends would go hunting for deer, elk, and/or Moose. He would use his handsewn canvas tent that could accommodate a homemade wood burning stove.
In 1992, October 19th his daughter Britni Falon Taylor Walilko was born. Terry was extremely happy to welcome this new addition to our large family as he loved children. Children would always gravitate to Terry when he was around. His cheerfulness was contagious. He was always a jokester, and I can think of many times when he would play tricks on us. He had a wonderful sense of humour.
He loved sports and fitness including hockey, broomball, rollerblading, karate, weightlifting, swimming etc. As a matter of fact, he started his own broomball team called the "Smuckers".
In 2012, January 17th after a couple years of struggling with breathing, Terry was lucky to receive a double lung transplant. He was the perfect candidate for this because of his fitness and health condition. He excelled in his recovery and was asked to be a spokesperson for transplants.
Even though his struggles with his health significantly increased, he still worked hard to maintain his health, yard, friendships and doing the things he loved to the best of his abilities. Although he had a significant number of trips for medical assessments, he still outlived their expectations after his lungs transplant. He had a strong-willed personality and would not give up.
Terry was predeceased by his father Joe Smuk, who died on November 1st, 1997, his Mother Mary Smuk, who died on October 7th, 2001, brother Mervin Smuk on January 20th, 2016, his older sister Muriel on August 29, 2023 (twin to Mervin), youngest brother Darcy on June 28th, 2023 and Donald McFadyen, May 9th, 2019.
Terry is survived by his daughter Britni Walilko, 5 siblings Darlene (Ted) Chepil; Marlene McFadyen; twin brother Garry Smuk; Ken Smuk; Theresa (Wes) Heuchert. He is also survived by numerous nephews and nieces.
A Graveside Service was held on Saturday, September 23, 2023 at 2:00 p.m. from the Yorkton City Cemetery with Crystal Bailey, Certified Celebrant officiating. The urn bearer was Tannon Keltie. Memorial donations may be made to the Canadian Transplant Association (Box 71530 Hillcrest Post Office, 1463 Johnston Rd White Rock, BC V4B 3Z0) as gifts of remembrance.
To send flowers to the family or plant a tree in memory of Terry Smuk, please visit Tribute Store
Graveside Service
2:00 pm
Saturday, September 23, 2023
Yorkton City Cemetery
King Street
Yorkton, Saskatchewan, Canada


Share Your Memory of
Terry