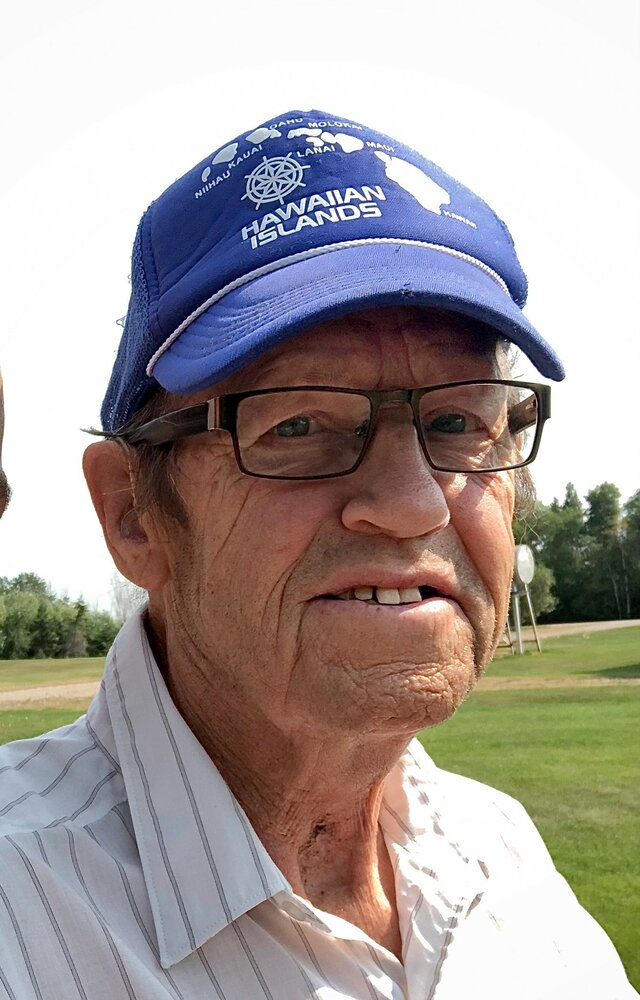 Obituary of Philip Harvey
Philip Leslie Harvey passed away unexpectedly on September 20, 2023. Philip was born in the Yorkton Hospital on November 4th, 1940. He was the youngest of four children born to Reginald Francis Harvey and Ivy May Biggin, who farmed in the Kessock district about 30 kilometers east of Yorkton. This was the same farmyard that Phil would call home his whole life.
Philip took his early schooling in a one-room country school, only about three miles from the farm. He went on to complete high school at the Yorkton Collegiate Institute, graduating in 1958. It was then that he began a life-long career of farming, joining his father and brother in raising cattle and growing grain.
In 1981, with the help of mutual friends, Philip met his future wife, Eileen Mae Kuchinski, and the two were married in 1983. By 1986, they had finished building a new home on the farm and welcomed their first child, daughter Rachelle. Their son, Travis, followed four years later in 1990.
Phil and Eileen continued farming until retiring in 2005, when they began renting out the farmland. Retirement allowed them more freedom to travel, which Phil had always enjoyed. Over the years, their destinations included Australia, New Zealand, Alaska, Hawaii, 33 other US states, and eight Canadian provinces, to name a few.
Philip was a kind, content, and curious person, always quick to laugh or make a joke, and whom cared about his friends, family, and animals deeply. He loved going for long drives, keeping track of the crops throughout the growing season well after retiring, and though quiet at first, could talk your ear off once he got to know you.
Philip is predeceased by his parents, Reginald and Ivy, in 1977 and 1992; his mother and father-in-law, Aniela and Philip Kuchinski, in 2005; his niece, Monica Remillard, in 2020; his sister, Gwen Anderson, in 2022; his brother-in-law, Andy Anderson; and his brother-in-law, Jim Buckman.
Philip is survived by his loving wife of 40 years, Eileen; his daughter, Rachelle (Scott), of Powell River, BC; his son, Travis, of Vancouver, BC; his brother, Ernest (Maggie), of Yorkton, SK; his sister, Beverly Buckman, of Prince George, BC; his two nephews and seven nieces; his great-nieces and great-nephews; as well as his pet cats.
The Memorial Service was held on Friday, September 29, 2023 from the Yorkton Memorial Gardens Family Centre with Pastor Brian Kirsch of Heritage Baptist Church officiating. The accompanist was Amanda Buhler and Crystal Bailey read the eulogy. The interment followed in the Garden of St. Mark, Yorkton Memorial Gardens with Eldon Conrad, Fred Cross, Brent Cursons, Rick Guy, Gary Harvey, Don Hrywkiw serving as casket bearers. Memorial donations may be made to the Yorkton S.P.C.A or to Paws & Claws Animal Rescue as gifts of remembrance. The family thanks you sincerely for sharing in our sorrow. During a time like this we realize how much our friends mean to us. Your expression of sympathy will always be remembered. The family would like to extend their appreciation to Bailey's Funeral Home for their care.
To send flowers to the family or plant a tree in memory of Philip Harvey, please visit Tribute Store
Funeral Service
10:30 am
Friday, September 29, 2023
Yorkton Memorial Gardens Family Centre
Highway #10 E.
Yorkton, Saskatchewan, Canada
306-783-4772
Interment
Yorkton Memorial Gardens
Highway #10 East
YORKTON, Saskatchewan, Canada


Share Your Memory of
Philip