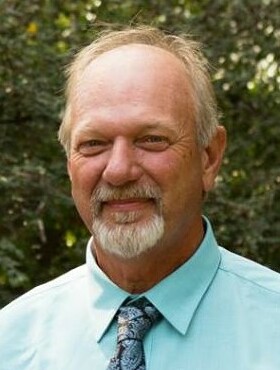 Obituary of Tim Meszaros
It is with great sadness that the family of Tim Meszaros announce his sudden passing on Saturday, October 7th, 2023, in the RM of Quill Lake. Tim was born in Yorkton, Saskatchewan on April 30th, 1960, to John and Amelia (nee Jacobs) Meszaros. He was the oldest son, fourth in line of five children. Tim grew up on a farm near Dunleath, Saskatchewan and naturally developed a passion for hard work, tractors, and mastered mechanics from a young age. He attended the Yorkton Regional High School and went on to pursue a post-secondary education through SIAST in the field of mechanics.
Tim founded and operated Yorkton Towing Ltd in 1985. His additional work experience included farming, drywalling, welding, monster truck driving, working in the oil industry, long haul truck driving, and eventually becoming self-employed with his hot shotting business for over twenty years.
Tim enjoyed "meetings at the office" at Robin's Donuts with his buddies, working at his shop, and was passionately dedicated to the Yellowhead International Speedway. He spent all his spare time volunteering flagging at the stock car races province wide, at local tractor pulls and monster truck shows.
Tim was predeceased by his parents John and Amelia Meszaros and older sisters, Orlea and Leith. He was survived by his older sister Dale (Ron) Duckworth of Caron, Saskatchewan, brother-in-law Bruce (Leith) Black, younger brother Trent (Rod) Deerhorn of Saskatoon, Saskatchewan, and honorary younger brother Neil Holland of Yorkton. He was also survived by his first wife, Donna Hargest and their children: Amber (Kamal) Singh of Yorkton and their children, Cameron, Ally, Armaan and Ariana; Tiffany Meszaros of Canora and her children, Cole, Zoe and Jax; Trevor (Kendra) Meszaros of Grande Prairie, Alberta and their children Anasztaizia, Iszabella, Alexszander; and his second wife, Rhonda Meszaros and their children: Brennan (Taisha) Meszaros of Yorkton and their children Jax and Willow; Dylan (Jenna) Meszaros of Yorkton; and Kali (Matt) Slaferek of Yorkton. Tim was also survived by an excess of 100 first and second cousins.
A Celebration of Tim's Life was held on Saturday, October 28, 2023 from the Yorkton Memorial Gardens Family Centre with Crystal Bailey, Certified Celebrant officiating. The eulogy was given by Tiffany Meszaros. A private family interment followed in the Garden of St. Matthew Yorkton Memorial Gardens with Trevor Meszaros serving as urn bearer.
To send flowers to the family or plant a tree in memory of Tim Meszaros, please visit Tribute Store
Visitation
5:30 pm - 7:00 pm
Wednesday, October 18, 2023
Yorkton Memorial Gardens Family Centre
Highway #10 E.
Yorkton, Saskatchewan, Canada
306-783-4772
Celebration of LIfe
10:00 am
Saturday, October 28, 2023
Yorkton Memorial Gardens Family Centre
Highway #10 E.
Yorkton, Saskatchewan, Canada
306-783-4772