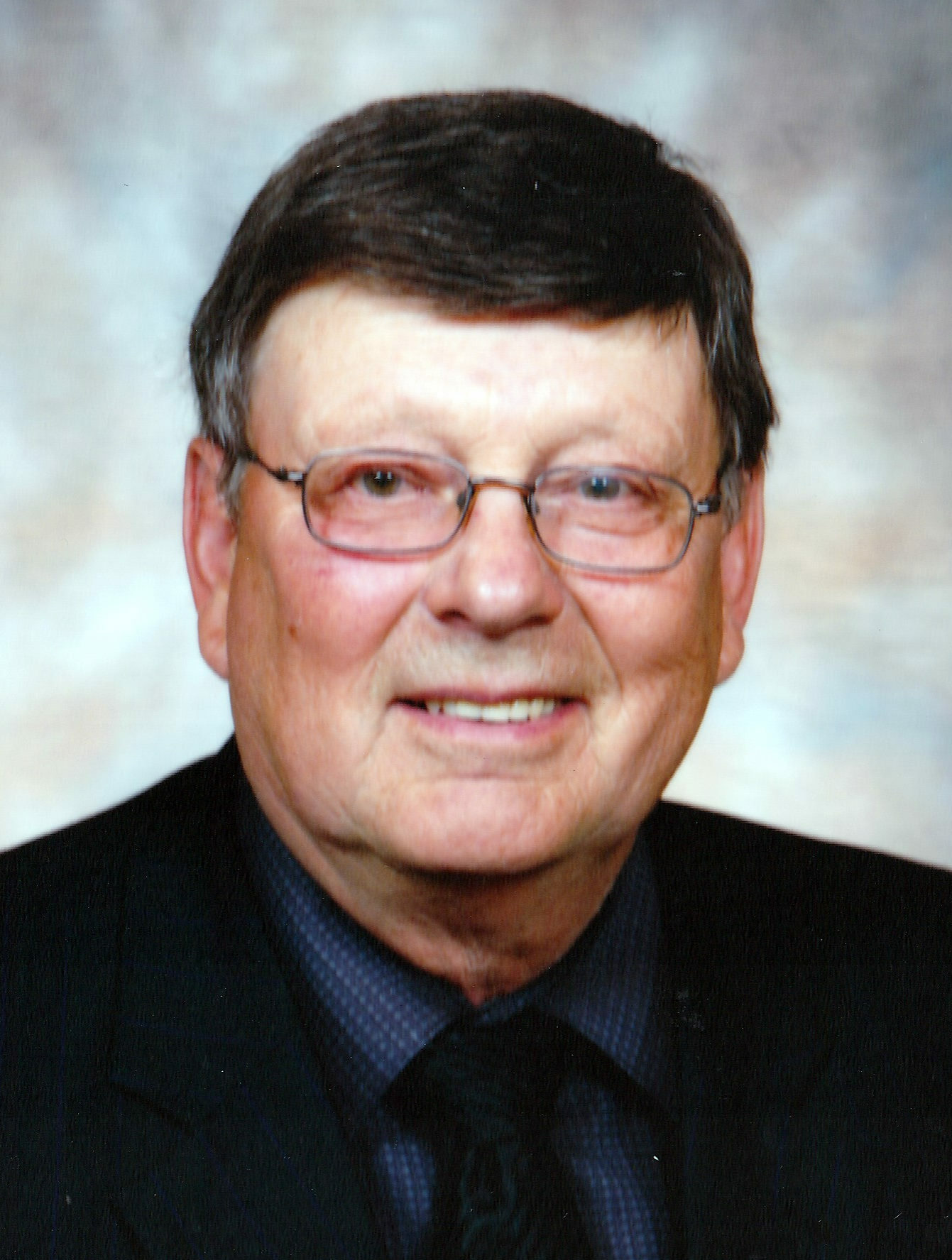 Obituary of George Allan Kniaz
KNIAZ - The family of George Kniaz of Yorkton, Saskatchewan, beloved husband of Joyce Kniaz announce his passing on October 13, 2023. George was born on August 9, 1940 to Andrew and Annie (Koptie) Kniaz in Canora Saskatchewan. George grew up on the family farm with a farming background and a strong work ethic. As George grew up, he worked on the family farm helping with seeding and harvest, and helping the family as needed.
When George was old enough, he joined his brother Bill (Wasyl) in British Columbia and spent a year working in a sawmill before returning to work on the family farm. When he returned he also began working at Morris Rod Weeder where he helped with the Morris Expansion to Minot ND as the plant manager.
George also enjoyed playing baseball and umpiring in his early adulthood where he met his wife Joyce. They were joined in union on June 30, 1966 and blessed with three children, Tianda, Desi and Berani (Colleen). He often participated in tournaments and league play being very successful on his Burgis Beach team.
When the opportunity arose, George and Joyce started their own business and they took the leap and formed G&J Cartage. Even though George knew nothing about the transportation industry he poured his heart, soul, and sometimes all of his sleep into the business to ensure its success over the next 20 years. His desire to not let anyone miss a single delivery led to phone calls even years after retirement as they were well known across the country as people who could get things done. He was lucky as the company began to grow, he was able to allow his family to contribute to the success of the company and the success of the family farm.
George enjoyed working with his children and teaching them a variety of different skills. Whether it was bringing his children along during harvest time, teaching them how to drive the combine or grain truck, or backing semi trailers into the dock, he always had the patience to show them how to be successful at the various jobs. George was always a friendly face and would chat with the person next to him at the blackjack table or slot machine.
George loved baseball and spent many nights flipping channels so as not to miss any games. He also attended several Blue Jays games and loved every minute of them. George was a lifetime member of the Knights of Columbus and volunteered many hours at St. Mary's Cultural Centre. He was an honorable man with a sense of humor who lived by honesty, loyalty, and compassion.
George was predeceased by his father Andrew, his mother Annie, his brothers Wasyl (Bill), John and Michael, and sister Eileen (Sawka). He is survived by his wife Joyce, children Tianda, Desi, and Berani (Colleen), along with his grandchildren Kassandra, Kaiyl, Cayden, Adelyn, Lillian, and Chloe as well as numerous extended family and friends. He will forever be remembered for his selflessness towards others, his kind heart, and his every friendly demeanor.
A visitation was held on Thursday, October 19, 2023 and the Funeral Service on Friday, October 20, 2023, both at Yorkton Memorial Gardens Family Centre. Rev. Father Dmytro Dnistrian, C.Ss.R. was the Officiant. The rosary led by Knights of Columbus preceded the funeral.
The responses were led by Ron Wizniak and the funeral choir members. The epistle reader was Colleen Kniaz. Tributes to their father were shared by Tianda, Desi and Berani.
"Everyone who was touched by George's life" was considered an honourary casket bearer.
The interment followed in the Garden of Gethsemane at Yorkton Memorial Gardens with Kaiyl Kniaz, Cayden Kniaz, Larry Komarnecki, Albin Zayshley, Kurt Fahlman and Norman Boczulak serving as the casket bearers.
Condolences to the family can be posted at baileysfuneralhome.com
Вічная Пам'ять - Eternal Memory
To send flowers to the family or plant a tree in memory of George Kniaz, please visit Tribute Store
Visitation
7:00 pm - 9:00 pm
Thursday, October 19, 2023
Yorkton Memorial Gardens Family Centre
Highway #10 E.
Yorkton, Saskatchewan, Canada
306-783-4772
Funeral
11:00 am - 11:45 am
Friday, October 20, 2023
Yorkton Memorial Gardens Family Centre
Highway #10 E.
Yorkton, Saskatchewan, Canada
306-783-4772
Interment
11:45 am - 12:00 pm
Friday, October 20, 2023
Yorkton Memorial Gardens
Highway #10 East
YORKTON, Saskatchewan, Canada
Garden of Gethsemane - 386 - D - 1


Share Your Memory of
George