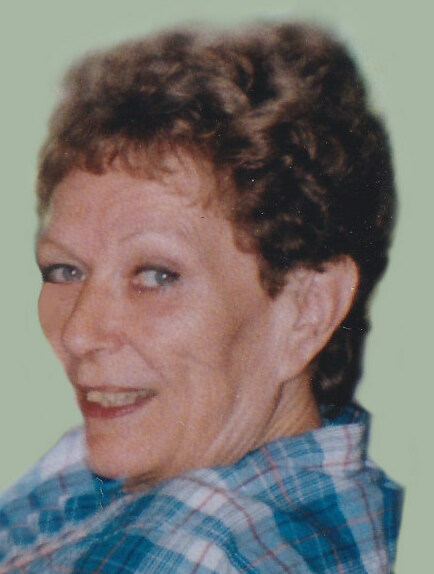 Obituary of Judy Nagy
The family of Judy Nagy of the Yorkton District, beloved wife of Ken Nagy sadly announce her passing on Monday, October 23, 2023. She was 67 years of age.
Judy Arlene Nagy, Daughter of John and Agnes Froese was born on March 10, 1956 in Davidson, Saskatchewan. Her family had a farm located near Elbow, Saskatchewan. Here she grew up and helped along with her parents and brother John to work the family farm. While on the farm she attended school as well as the Hanley Mennonite church where she was baptized and started to develop her strong faith in God.
Judy worked her way through school and graduated from Rosthern Junior College in 1974. Following a time after graduation she moved to Yorkton, Saskatchewan where for a short time she ran her own restaurant business. Following that she started working for SaskPower as a Customer Service Representative which she enjoyed and stayed committed to for 29 years.
In the summer of 1981, she met Ken Nagy and they proceeded to get wed on October 29, 1983. Judy and Ken proceeded to build a farm along with Son, Matthew. Many days were spent making hay, gardening, and feeding cattle in the winters. Judy enjoyed her multiple flower beds as well as her multiple and gigantic gardens which allowed her to preserve food to prepare her famous meals with. There were also too many hours to count raising the cattle, chickens, and pigs, however Judy always made the time to make sure that lunches were made and supper was on the table including baking all while working a full-time job.
Following retirement from SaskPower, Judy took a few years off and then returned to work in the Yorkton Co-op meat department for 5 years as it gave her a chance to still go out and interact with her community friends and acquaintances that she had met through her years at SaskPower and farming, as well as through Ken at Yorkton Concrete. She also met many new friends there.
Once she retired from the Co-op she spent her time at home, caring for the gardens and keeping up with the yard work around the homestead as much as she could. She still always made the time to cook and made sure there was a whole counter full of baking at Christmas time, although she saved the final Christmas cookie baking time to share with her granddaughter Christine.
Judy spent many years dealing with health issues which she always said would get better, but starting in early 2023 they started to add up until her passing. Judy was still making plans to bake more cookies and "go for a truck ride" right up to her passing.
Judy leaves to mourn her Husband Ken, Son Matthew (Tasha) Nagy, Grandchildren Christine, Tabitha and Taylor, Brother John (Ellen) Froese, Sisters in Law Gloria (Leo) Craven, Annabelle Fraser (Larry), Maureen Knezacek, Joan (Lionel) Johansen, Judy (John) Gilchuk, Anita (Robby) Clark, as well as many nieces and nephews which she held dear. She is predeceased by her parents John and Agnes Froese as well as Joseph and Julia Nagy, brother and sister in infancy, Sister-in-Law Carol Froese, Brothers in law Paul Fraser and Dennis Knezacek, as well as niece Mallory and great niece Alexis.
The Celebration of Life was held on Saturday, November 4, 2023 from the Yorkton Memorial Gardens Family Centre with Crystal Bailey, Certified Celebrant officiating. Brenda Walsh shared the eulogy. Christine, Tabitha and Taylor lit candles in remembrance. The interment followed in the Garden of Memories, Yorkton Memorial Gardens with Christine Ar-Marie Nagy serving as urn bearer.
Memorial donations may be made to the Canadian Cancer Society as gifts of remembrance.
To send flowers to the family or plant a tree in memory of Judy Nagy, please visit Tribute Store
Memorial Service
10:30 am
Saturday, November 4, 2023
Yorkton Memorial Gardens Family Centre
Highway #10 E.
Yorkton, Saskatchewan, Canada
306-783-4772
Burial
Yorkton Memorial Gardens
Highway #10 East
YORKTON, Saskatchewan, Canada


Share Your Memory of
Judy