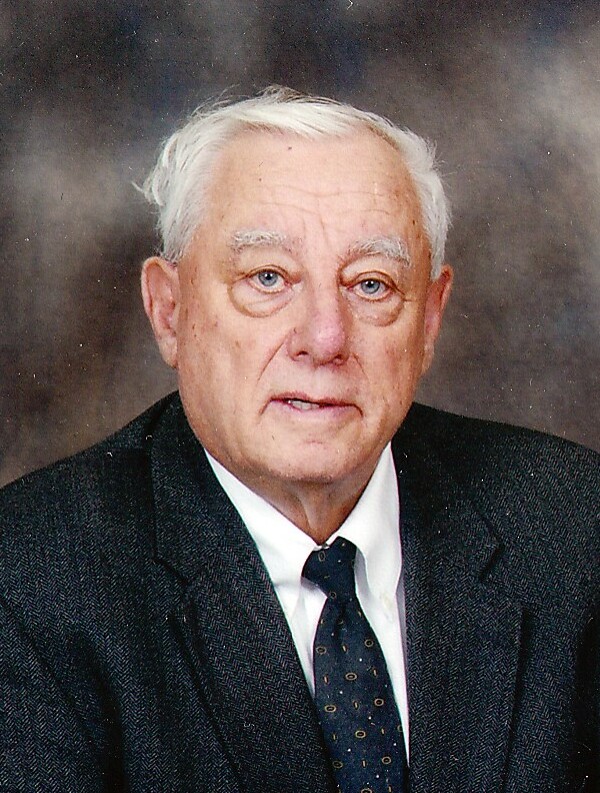 Obituary of John 'Jake' Joseph Skilnick
SKILNICK – The family of Jake Skilnick of Yorkton, beloved husband of Kathrine sadly announce his passing on October 27th.
Born and raised in Yorkton, Jake's athletic prowess was evident early on. Whether on the football field, diamond or the ice, he displayed exceptional skill. His leadership as quarterback on the high school football team culminated in a 6-man provincial championship in 1957. Between 1958 and 1964, he showcased his talent with the Melville Millionaires and the Yorkton Terriers in junior and senior hockey, and was an all-star for the Millionaires as one of the league's leading scorers.
After high school, and his Junior Hockey career, Jake had an opportunity with a professional hockey training camp, however, life had a different path for him. Jake decided to pursue a fulfilling career with Parker and Quine, later contributing to Gibson Shaw Skilnick and Kemp, and Skilnick and Partners. As a Chartered Accountant, Jake dedicated 57 years to serving southeastern Saskatchewan through offices in Melville, Balcarres, and Esterhazy. His professional life mirrored his personal priorities: commitment, self-sacrifice, family-first, and a humility that endeared him to clients and colleagues alike.
In 1965, a new chapter began for Jake when he married Kathrine Brown. Their journey together blessed them with seven children. Jake, a devoted husband and father, was always looking to help out in the communities he served. He was instrumental in restarting Junior Hockey in Melville, a legacy still alive today. His contributions to the community, including the Kinsmen Club and Minor sports, didn't go unnoticed, as was evident from the heartfelt greetings he received wherever he went.
Some of Jake's best memories were enjoyed at Madge Lake. He loved going to the cabin. Every summer he spent time with his family here and he delighted in the next two generations who enjoyed the lake as much as him.
Jake moved to Melville in 1968, where he lived until 2011. Then, he moved back to Yorkton to enjoy retirement with friends and family. He will surely miss his weekly coffee visits as this was very important to him.
Jake was predeceased by his daughter Sharon, his parents John and Dorothy Skilnick. Jake was the third of ten children. He will lovingly be remembered by his wife Kathrine (Kathy), his children; daughter Patricia (Brent Moen), daughter Kerrin (Miles Kerney), daughter Joann, daughter Angela (Robert Wigand), son Jason (Sarah Whiteman), son Robert (Lisa Skilnick) and precious grandchildren Allysia, Connor, Taylor, Dirk, Jenna, Jamie, AJ, Jay, Sam, Adam, Emilie, Acadia. Jake especially enjoyed time with his great grandchildren Jane, Lucas, Harrison, Marcus.
John Joseph Skilnick aka "Jake" – "Winning isn't everything, it's the only thing." "Can't be beat if you won't be beat."
Prayers were held on Friday, November 3, 2023 with Mary Bybliw presiding. The accompanist was Diana Hornung. The Funeral Mass was held on Saturday, November 4, 2023, both services at St. Gerard's Roman Catholic Church with Rev. Fr. Sathiadas Antony as the Celebrant. The accompanist was Diana Hornung. The cross bearer was Jay Skilnick and readers were Alyssia Van Betuw & Emilie Skilnick. The Prayers of Intercession were led by Connor Van Parys. Serving as gift bearers were Adam Wigand & A.J. Skilnick. A Eulogy was shared by Joann Skilnick. All Who Were Touched by Jake's Life were considered as honourary bearers. The interment took place in the family plot at Yorkton City Cemetery with Sam Skilnick serving as the urnbearer. Memorials in Jake's memory may be made to Melville Minor Hockey or the Cardiac Care at Yorkton Regional Health Centre as gifts of remembrance.
Condolences to the family can be posted at baileysfuneralhome.com
.
To send flowers to the family or plant a tree in memory of John 'Jake' Skilnick, please visit Tribute Store
Prayers
7:00 pm
Friday, November 3, 2023
St. Gerard's Roman Catholic Church
125 Third Ave N
Yorkton, Saskatchewan, Canada
306-782-2449
Funeral Mass
10:00 am
Saturday, November 4, 2023
St. Gerard's Roman Catholic Church
125 Third Ave N
Yorkton, Saskatchewan, Canada
306-782-2449
Burial
Yorkton City Cemetery
King Street
Yorkton, Saskatchewan, Canada


Share Your Memory of
John 'Jake'