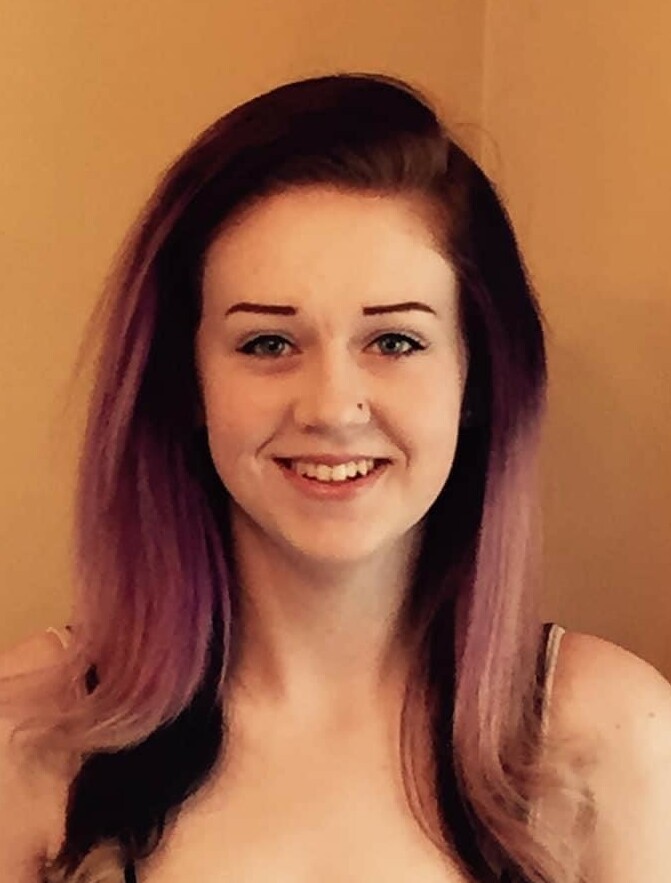 Obituary of Bridget Isabel Carpenter
With deep sadness the family of Bridget Carpenter announce her tragic passing on October 26, 2023. Bridget was only 23 years old.
Bridget was born in Calgary Alberta on December 10, 1999. She brought a sparkle to our lives with her marvelous laugh, dry sense of humour, and strong-willed nature. Bridget always had a great love for animals. Over the years she gathered many strays in need of rescuing and comfort.
Bridget learned to talk early, and family teased her that she would even talk in her sleep. Bridget said exactly what she was thinking and shared herself through her words. As a toddler she loved her middle name but insisted it be shortened to "Belle" after her favourite Disney princess, informing everyone that it was now her name. Bridget knew what she wanted and stuck to it.
As a teenager Bridget expressed herself through art, whether it was drawing, writing, collages, or painting – on paper, walls, or ceilings. Art helped her display her multifaceted personality, from light to dark, fun-loving to dramatic, joy to pain.
Family and friends describe Bridget as real. She was honest and not afraid to share her true self. Many remember her as a beautiful soul. If you were hurting Bridget would sit with you and share your pain. She deeply touched those fortunate enough to truly know her.
Bridget was so much more than everything she had to deal with in her short life. She would want to be remembered with more than sorrow.
Please join the family of Bridget Carpenter, beloved daughter of Mark and Alisa Carpenter, in remembering Bridget on Friday November 24, 2023 at St. Paul Lutheran Church (Yorkton) basement meeting room 6:30 – 8:30 pm. Everyone is welcome to join us and light a candle for her while we share our memories. A light meal will be served.
To send flowers to the family or plant a tree in memory of Bridget Carpenter, please visit Tribute Store
Candle Lighting
6:30 pm - 8:30 pm
Friday, November 24, 2023
St. Paul Lutheran Church
73 Smith St. E.
Yorkton, Saskatchewan, Canada
306-783-4266
sharing stories and remembering Bridget in the basement meeting room at St. Paul Church, Yorkton.


Share Your Memory of
Bridget