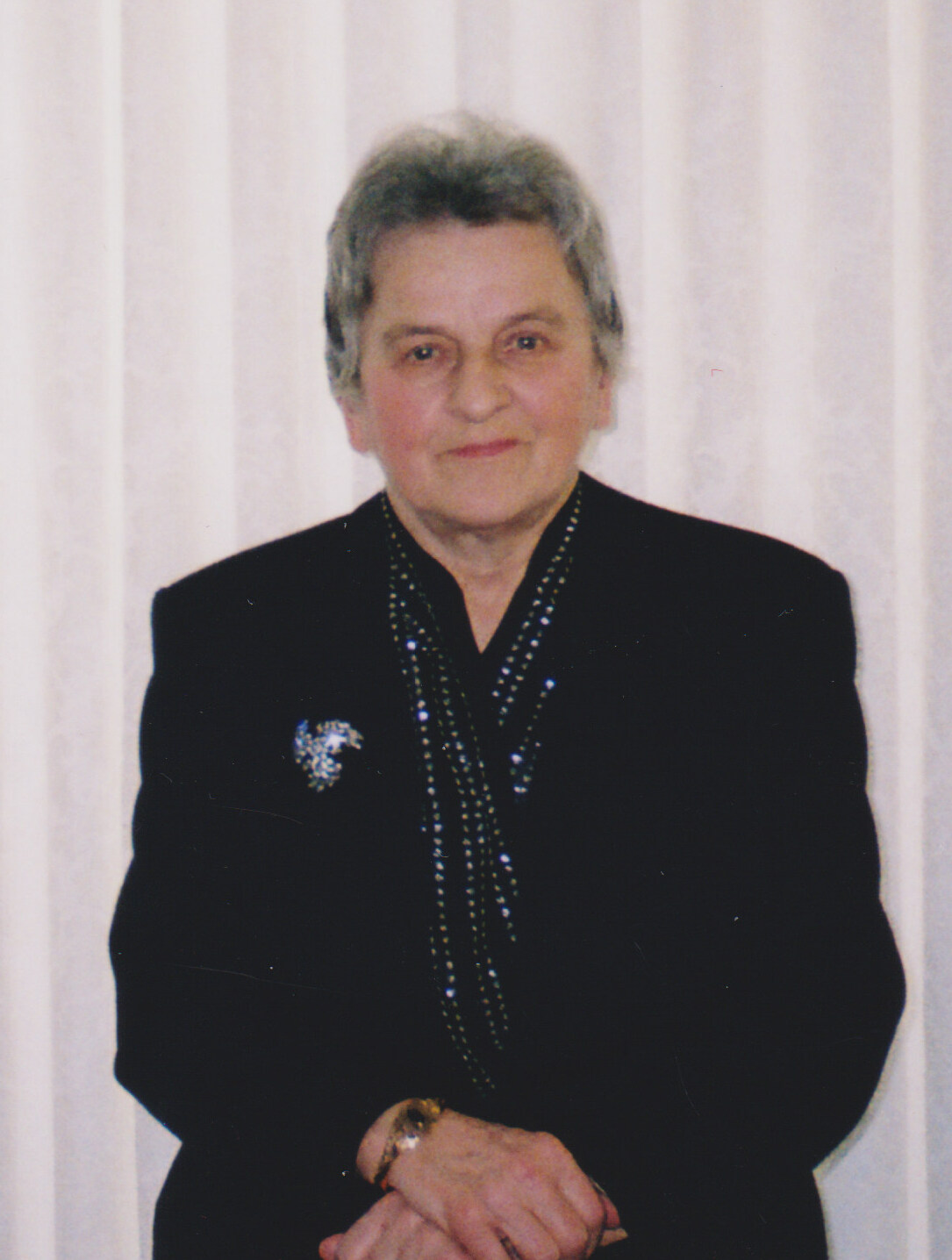 Obituary of Pauline Katchuk
The family of Pauline Katchuk of Yorkton, widow of Henry Katchuk sadly announce her passing on Friday, November 10, 2023. Pauline was 90 years of age.
The Funeral Service will be held on Tuesday, November 21 at 1:00p.m. from Westview United Church with Rev. Deborah Smith officiating.
The interment will follow in the Yorkton City Cemetery.
Memorials in memory of Pauline Katchuk may be made to Westview United Church as gifts of remembrance.
Pauline was born on November 30th 1932 in the Rokeby district of Saskatchewan; a daughter of John and Mary (nee Protz) Zulyniak. As a young woman Pauline met and married Henry Katchuk. This union was blessed with two children, Joy and Howard. Pauline had chosen nursing as her vocation, but because of a serious illness Howard suffered as an infant, Pauline applied her nursing as a stay-at-home mom, providing 24/7 care for her son for the next 19 years, until his passing on October 16th 1981 at the age of 20 years. Daughter Joy had obtained a university degree, graduating with a Bachelor of Music Education, but contracted a very progressive form of multiple sclerosis, this again required Pauline to provide 24/7 care to Joy for the next 14 years. Joy passed away on September 23rd, 2002 at the age of 49.
People that knew Pauline were amazed at her skillful workmanship around her surroundings, she was an excellent gardener. She had a strategic mind and could manage anything that came her way, large or small. Pauline taught herself piano playing and typing, she was an excellent cook, she loved classical music and took great interest in politics. She possessed a strong-willed personality, she was confident in herself with God's guidance, she always said that God does not put more on your shoulders than you can handle, with this attitude she enjoyed life to the fullest.
After Henry's passing in 2007, Pauline continued to fiercely maintain her independence, staying in her own home as long as she could, despite health issues. Following a recent period of hospitalization, Pauline was transferred to the Canora Gateway Lodge where she only resided for a very short period of time before her passing on November 10th. She was 90 years, 11 months and 11 days of age.
Besides her husband Henry (2007), son Howard (1981), and daughter Joy (2002), Pauline was predeceased by her parents, John and Mary Zulyniak, sisters Judy Zulyniak & Tillie Oscienny; brothers Ray and Nick Zulyniak; brother-in-law Anton Oscienny and sister-in-law Livi Zulyniak.
She leaves to mourn her passing several nieces and nephews and their families.
To send flowers to the family or plant a tree in memory of Pauline Katchuk, please visit Tribute Store
Funeral
1:00 pm
Tuesday, November 21, 2023
Westview United Church
355 Bradbrooke Dr.
Yorkton, Saskatchewan, Canada
Interment
Yorkton City Cemetery
King Street
Yorkton, Saskatchewan, Canada
306-786-1750


Share Your Memory of
Pauline