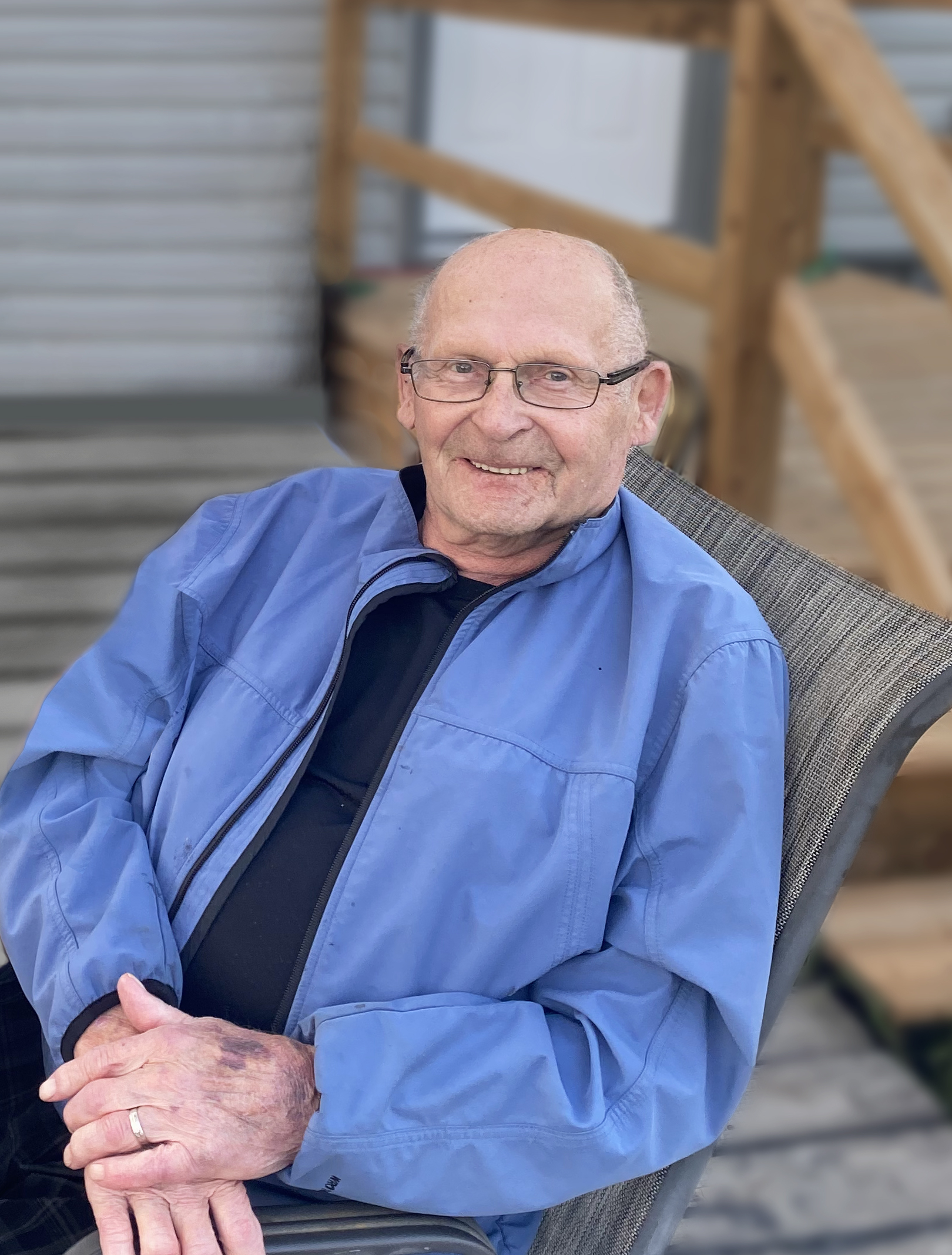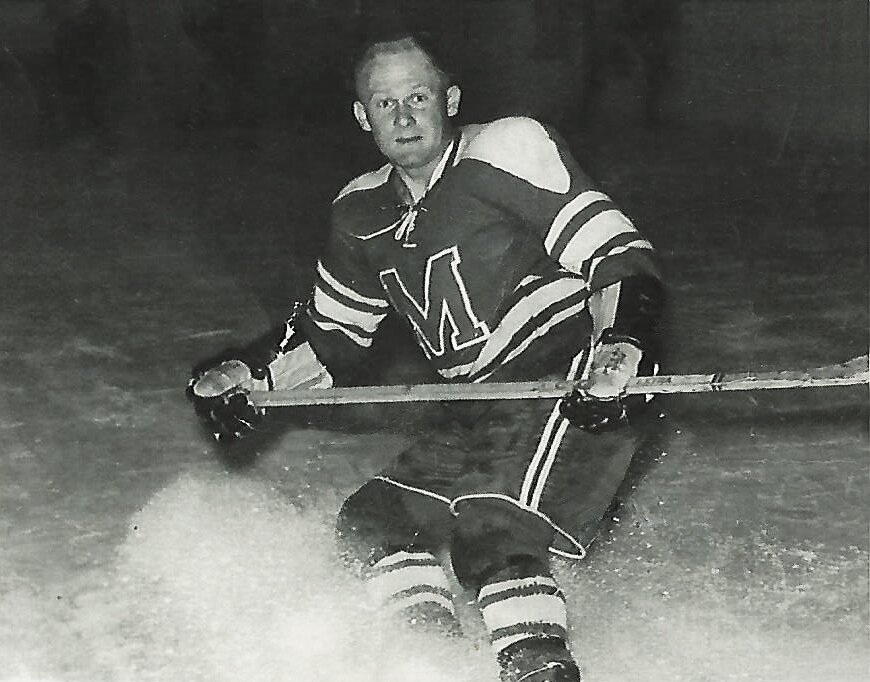 Obituary of Wayne Knoll
With profound sadness the family of Wayne Bradley Knoll of Yorkton, Saskatchewan announces
his passing. Wayne passed away peacefully in the afternoon of November 11, 2023 at 80 years
of age. His wife of 50 years Carol, daughter Christine, son Bradley, daughter-in-law Lana, and
beloved grandchildren Felix, Oskar, and Odin were all at his side.

Wayne was born on 21 March 1943 to John and Alice Knoll in Yorkton Saskatchewan and had
four siblings Barry Bruce, Gail, and the youngest Blaine. The John Knoll Family lived, worked,
and played on the homestead northwest of Yorkton on Orkney Road. John and Alice moved to
Bailey Drive in Yorkton where Wayne met the girl next door and the love of his life, Carol
Graham, marrying her in April 1973. The extended Knoll family and Ernest & Isabelle Graham's
family with Carol's siblings Sharon, Donna, and Doug and their spouses grew close as
neighbours and friends sharing many holidays and memories together over the years. Those
shared times on Bailey drive between the households were a special and treasured experience.
Wayne dearly loved his family, in-laws, nieces and nephews, their spouses, and children.
Those who also know him as "Iron Man" and "Gumper" were lucky enough to witness and know
a man that could play and succeed at any sport he dedicated his time to. Growing up he played
baseball and hockey and Gridder highschool football. As a young man, he became one of the
top windmill fastball pitchers in Saskatchewan dominating the mound with his perfect slider,
drop and curveball pitches, although he would occasionally miss the throw to 1st base. Wayne
was also an all star batter and coach, playing for the Parkland Appliance and then Henderson
glass. When summer ended, hockey started. Wayne was instrumental in the formation of the
Miller Hockey Club as team manager and playing with the Millers, Springside Oldtimers, and
Old Relics. Number 8 was a legendary and a formidable force on the ice: scoring, penalty
killing, passing at the perfect time, settling up plays, and camaraderie. He played every game
with passion and a competitive edge resulting in many victories over the years. There was one
time Wayne got a tournament misconduct for a one punch 'settling the score' his defense was
the guy would not stop slew footing him. Fair enough Gumper. Fair Enough.

Wayne started his career driving the Co-op Fuel truck delivering heating fuel to the Yorkton area
that provided many stories of holiday deliveries that took a bit longer as families would always
invite Wayne into their homes for food and drink. In 1972, Wayne took over the family farm
where he loved working the land, watching the crops change, and tending and caring for the
livestock. Wayne also spent many hours in his garden; the extended family were all very
thankful for the fresh vegetables and canning. When he retired from farming, he took a job at
Family Pizza as a delivery driver. This provided friends and family with countless amusing
stories and Wayne very much enjoyed the banter with his co workers and customers, telling
jokes, stories, and making uncanny predictions. Throughout his life he always made time to
bestow sports wisdom, telling jokes and stories with any and all who would listen, including
strangers at the Co-op. He had a knack for storytelling, recalling facts, and predicting sport
outcomes that were truly remarkable.

In life Wayne loved his sports and work, but his true love was for his family and children. His
wife Carol at his side in sickness and health over the years. He was an active and involved
father that spent many hours playing and spending time with his two children by playing hide
and seek, baseball in the yard, hockey in the kitchen or on the slough, driving them to sports
and school, and as teenagers also to work and bush parties. He was always so proud of his
son's military career and would often tell stories of his daughter's adventures overseas to
anyone who would listen. When his Grandchildren were born, Wayne became Papa, his favorite
role.

Wayne's family would like to extend their heartfelt thanks and gratitude to the ICU and West
Ward Nursing staff and Doctors, and the wonderful care he received at Jowsey House while in
palliative care. As well as the Allan Blair Cancer Center. Carol and family would like to express
a special thanks to the many friends and family members that have helped and supported us
during Wayne's illness since spring time.
A visitation was held on Friday, November 17, 2023 from the Chapel of Bailey's Funeral Home, Yorkton. The Memorial Service was held on Saturday, November 18, 2023 from the Yorkton Memorial Gardens Family Centre with Rev. Jen Dresser of St. Andrew's United Church officiating. Family friend Debbie Grunert read the poem My Husband's Hands (written by Carol Knoll). Son-in-Law Craig Czinkota gave the eulogy. Niece, Lorrie Schultz read scripture. Sister-in-law Joan Upshall & niece Jodie Upshall recited The Evening Prayer. The urn bearer was Bradley Knoll. Memorial donations may be made to the Sport Legacy Fund as gifts of remembrance.
Memorial donations may be made to the Sport Legacy Fund https://www.sasksport.ca/donate/sport-legacy-fund/ as gifts of remembrance.
To send flowers to the family or plant a tree in memory of Wayne Knoll, please visit Tribute Store
Public Visitation
7:00 pm - 8:00 pm
Friday, November 17, 2023
Chapel of Bailey's Funeral Home
45 Fifth Ave. N.
Yorkton, Saskatchewan, Canada
306-783-7552
Memorial Service
3:30 pm
Saturday, November 18, 2023
Yorkton Memorial Gardens Family Centre
Highway #10 E.
Yorkton, Saskatchewan, Canada
306-783-4772


Share Your Memory of
Wayne