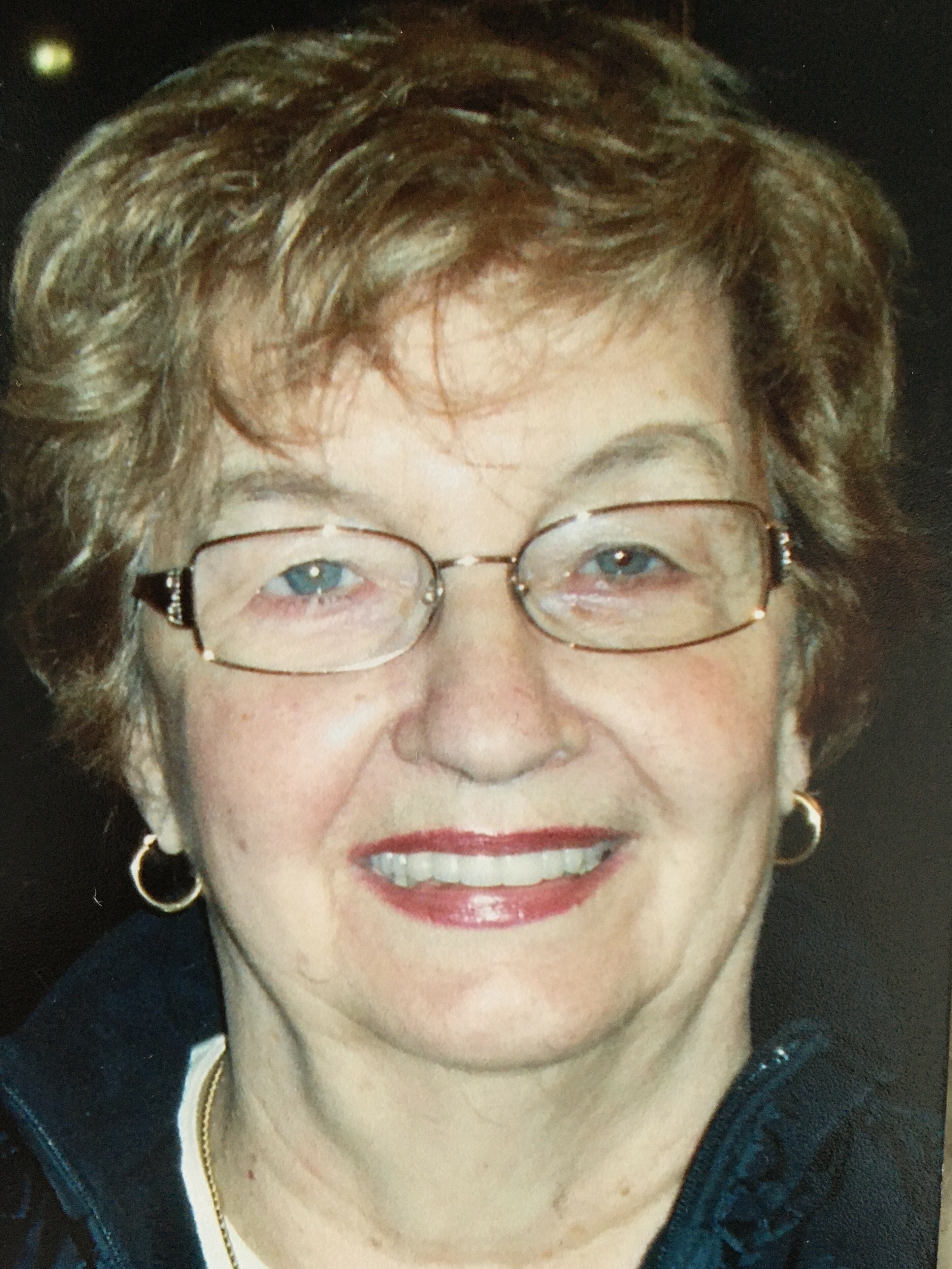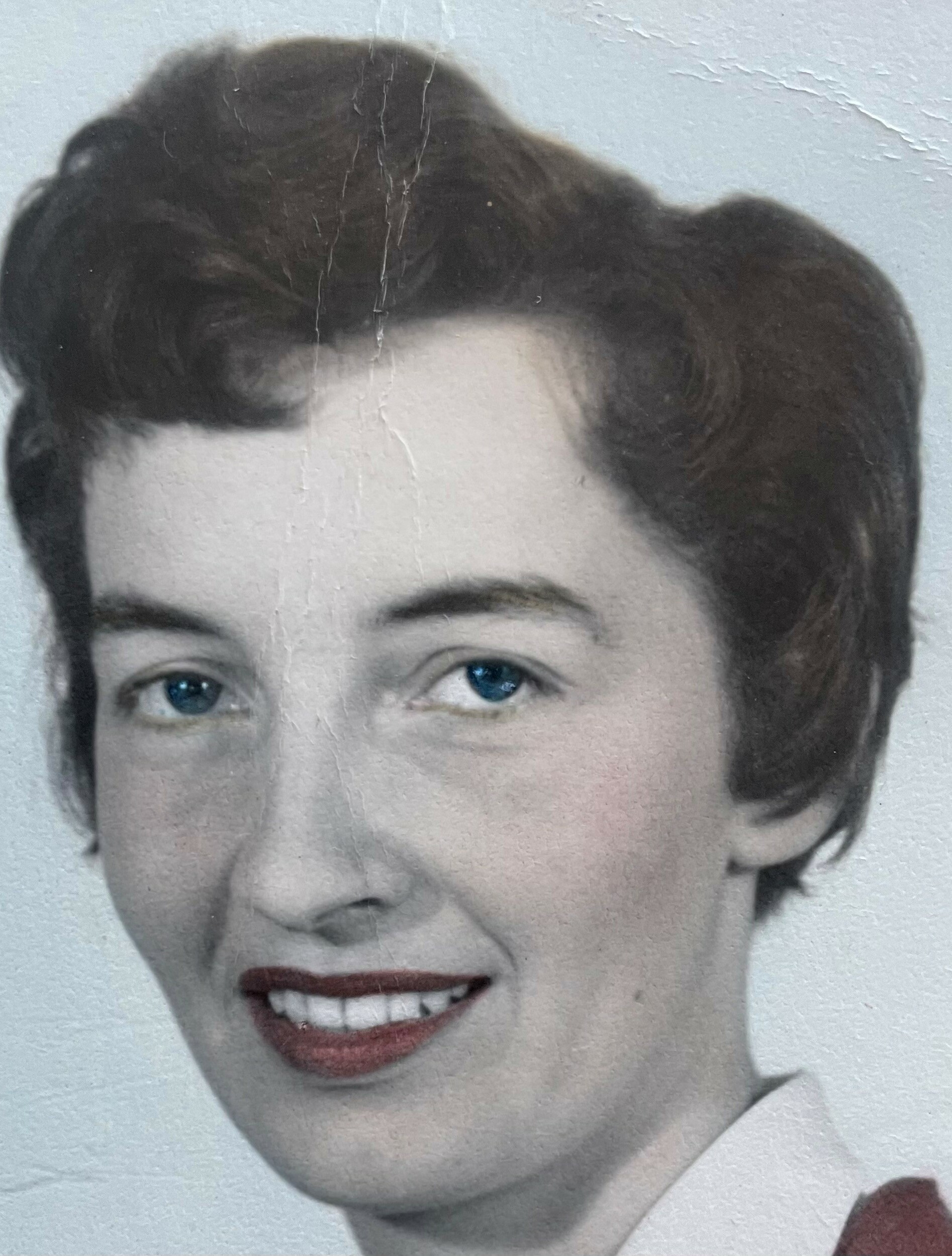 Obituary of Gabrielle Hamilton
Gabrielle Hamilton (Salyn) was born on May 9, 1933 in Lafleche, Saskatchewan, the daughter of Jules and Alice Minne. The family lived on a farm just outside of Lafleche. When Gabrielle was thirteen months old she was nearly killed. Two dogs started barking at the horses which were pulling the family buggy, frightening the horses. Jules (her father) was dragged about a quarter of a mile. Gabrielle was in the buggy and was thrown out of her bassinet, and left hanging by a sleeve on the wheel shaft. The rest of the wheel was broken. When Jules was finally able to get the horses under control and pick her up from under the broken buggy, all her clothes were torn from her but nothing was broken! It was a real miracle.
Her elementary and high school education was completed at Lafleche Matthieu School.
In 1951 Gabrielle attended Moose Jaw Normal School where she received her teacher training. Upon completion of her year at Normal School, Gabrielle returned to Lafleche and taught Grades One and Two for 2 years.
In 1954, Gabrielle accepted a teaching job at St. Oliver School in Radville, Saskatchewan. It was at Radville that she met and married Peter Salyn in 1956. Peter was a grain buyer and they were transferred to Brooking, Fosston and then Rose Valley. In 1965 Gabrielle and Peter owned and managed a hotel in Glenavon and later Radville. During all those moves, Gabrielle mainly concentrated on raising her family of 5 children and substitute teaching.
In 1968 the family moved to Canora. From then on the years were extremely busy. in 1969 Gabrielle was employed full time with the Canora School Division. That year, French and Ukrainian were introduced at the elementary level in Canora. As well as teaching full time, Gabrielle managed to complete her remaining three years towards her Bachelor of Education degree which she obtained in 1976.
In 1987, Gabrielle was employed by the Yorkton Catholic Division to teach in the French Immersion Program. In total, Gabrielle taught 31 years and superannuated in 1994.
In 1997, Gabrielle married Larry Hamilton.
Gabrielle's interests were many and varied. Her church was very important to her. Gabrielle sang regularly in the choir and participated in lay ministry. Gabrielle was a member of the CWL, Church Hall Committee, Legion, Red Hat Society and the Superannuated Teachers of Saskatchewan. Gabrielle helped write the first curriculum guides for French Immersion and monitored interns for the U of R. She travelled to France, Belgium, Israel, Egypt, China, Hawaii as well as many places in Canada. Gabrielle enjoyed spending time with her family and friends. She enjoyed bowling, golfing, playing bridge and learning more about natural healing methods. She liked reading, music and arts activities.
In 2020, Gabrielle's health began failing and she was admitted to the Canora Gateway Lodge. On Wednesday, November 15, 2023 she passed away peacefully with family at her side.
Gabrielle was predeceased by her parents, Jules and Alice Minne, Peter Salyn in 2002 and Larry Hamilton in 2012.
Gabrielle will be lovingly remembered by her daughter Colleen (Bruce) Monette of Good Spirit Lake, her daughter Loretta (Dale) Schroh of Regina, her son Gregory (Sandi)of Saskatoon, her daughter Denise (Bill) Cooper of Baker Lake, Nunavut, her daughter Janet Salyn of Saskatoon, 15 grandchildren and 10 great grandchildren.
Also lovingly remembering Gabrielle is her brother, Reverend Maurice Minne of Gravelbourg, her sister Therese Gabriel (Andre Nogue) of Regina and her sister Madeline Mandzuk of Yorkton.
Gabrielle's family wish to thank all their friends and extended family members for the many kindnesses shown in word, thought or deed during this difficult time. They especially wish to thank the employees of the Canora Gateway Lodge for their kindness and compassion given to mom while she was a resident.
The Prayer Vigil was held on Tuesday, November 21 from St. Gerard's Roman Catholic Church with Mary Bybliw leading prayers and Rita Hillbig serving as pianist. The Funeral Mass was held on Wednesday, November 22 from St. Gerard's Roman Catholic Church with Rev. Fr. Sathiadas Antony officiating. Members of the CWL served as honour guard. Claire Elliot served as crossbearer. Prayers of the Faithful were led by Bill Cooper. The eulogy was delivered by Denise Cooper. The interment followed in the Yorkton City Cemetery with Justin Schroh, Jordan Cooper, Ryan Monette, Tanner Schroh, Dylan Cooper, and Curtis Monette serving as casket bearers. Memorial donations in memory of Gabrielle may be made to the Alzheimer's Scoiety of Saskacthewan as gifts of remembrance. Condolences may be left for the family at baileysfuneralhome.com.
To send flowers to the family or plant a tree in memory of Gabrielle Hamilton, please visit Tribute Store
Prayers
7:00 pm
Tuesday, November 21, 2023
St. Gerard's Roman Catholic Church
125 Third Ave N
Yorkton, Saskatchewan, Canada
306-782-2449
Funeral Mass
11:00 am
Wednesday, November 22, 2023
St. Gerard's Roman Catholic Church
125 Third Ave N
Yorkton, Saskatchewan, Canada
306-782-2449


Share Your Memory of
Gabrielle