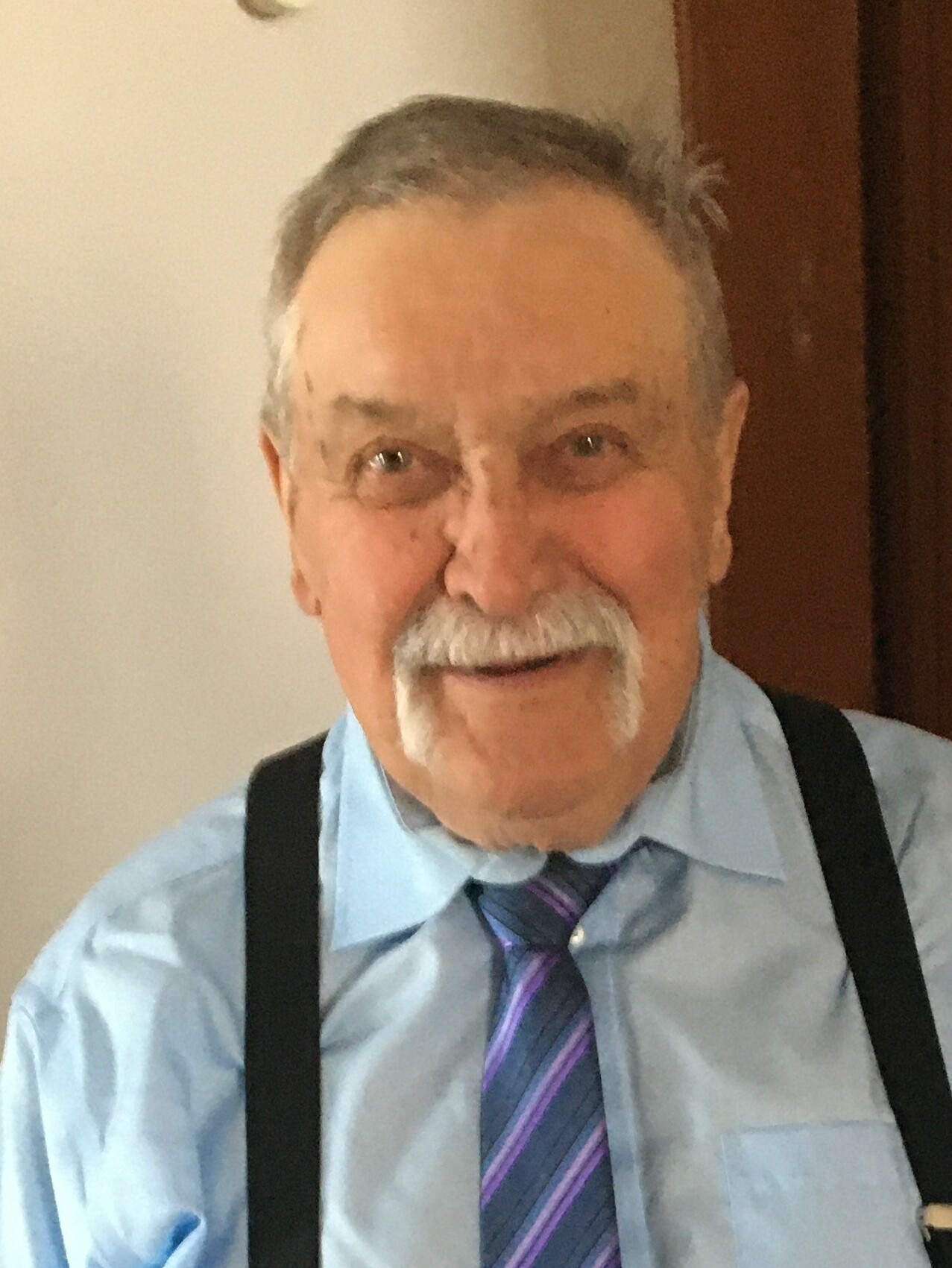 Obituary of Mike Babiak
It is with sadness we say goodbye to our Brother, Uncle and Great Uncle Mike Babiak. He passed away at his home on Wednesday November 14, 2023. Mike grew up on the family farm near West Bend, Saskatchewan and attended Firefly School. He took over the family farm and resided there until his passing. Mike is the third of ten children born to Peter and Anna Babiak. He was predeceased by his parents; brothers – Edward, Eugene, Walter, Bobby; brothers-in-law – Bill Kolody, Mike Shul. Left to mourn his passing are his brother Peter (Anne) and their children Jody (Jeremy), Barb (Andrew), Brad. His Sisters: Olga Kolody and her children Marcella (Arvin), Terry, Darlene (Chad), Shelley; Margaret Shul and her children Bernice, Brian; Mary (Russ) Reynen; Anne (Ken) Haichert and their children Rielle, Tyler (Amanda). Great Nieces and Nephews: Aidan, Colton, Brinna; Samantha; Liam, Kalyna; Dean, Bree; Victoria, Jack, Emily. Also left behind is his faithful dog Bianca.
Mike enjoyed the company of people and it didn't matter who you were, he was very trusting and you were his friend. A good meal was something he loved, as long as he did not have to do the cooking. His family, neighbors, friends and whoever got to cook a meal for Mike can all attest to that. He was happy to contribute to the meal from his bountiful garden and whatever else he had available. Time spent with friends and family visiting or staying at his home brought him joy. Uncle Mike especially liked visiting with his nieces, nephews, great nieces and great nephews. He was interested in what they were doing, asking them a lot of questions and learning about their lives. He often talked about watching Peter's grandchildren drive the combine and help with the harvest. You could tell it meant a lot to him.
Going to dances where he would socialize and meet people was something he looked forward to. He also liked to travel and go to Ukrainian Festivals. He was proud of his Ukrainian Heritage.
To send flowers to the family or plant a tree in memory of Mike Babiak, please visit Tribute Store
Funeral Service
10:30 am
Friday, November 24, 2023
St. Margaret & Mary Roman Catholic Church
Third Ave
Kelliher, Saskatchewan, Canada


Share Your Memory of
Mike