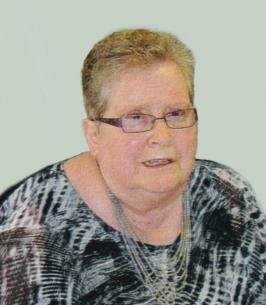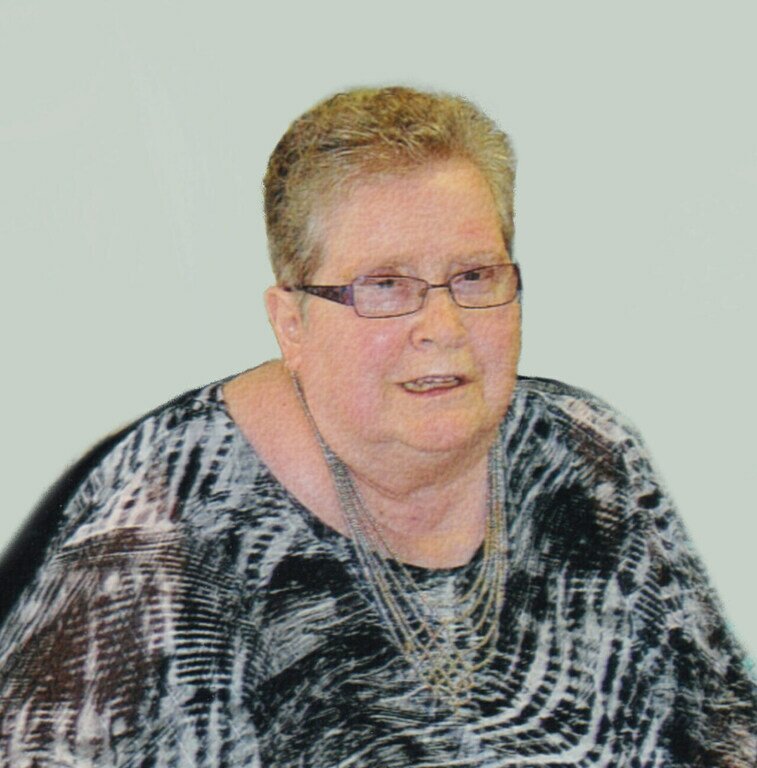 Obituary of Katherine Ann Stychyshyn
Katherine Stychyshyn passed away peacefully at the Yorkton Health Centre on December 2, 2022, with family by her side. Katherine was born on June 1, 1941 in Gorrie, Howick Township, Ontario, the firstborn of parents Valma and Addison Jacques. She drew her first breaths in the same 1895-era brick farmhouse where her mother was also born. Not only did they share the same birthplace, they also shared the same birthday.
Kathy's younger sisters Karen and Janette joined the family in 1944 and 1950. Kathy was known for being protective of her siblings, as well as her kindness and tolerance for the girls' antics. They occupied their time outside at the park, climbing the hills and trees and playing with the neighbourhood children. Frequent trips were made to local beaches, including Powell Beach in the Trout Creek area of Summerland. Kathy was a regular beach-goer, enjoyed sunbathing more than swimming. She was not an overly bossy older sister, but she preferred it when things went her way. Kathy's youngest sister Janette was her shadow, alongside her wherever she went and they always had fun together.
Kathy was an animal lover. In the old house in lower Summerland, Kathy once heard scratching at the back door and went to let the cat in. To her surprise, it was a mother skunk and three kits, looking for a den and an overnight stay. Mom and her babies stayed outside.
Kathy met her husband Daniel, the Saskatchewan farmer, in Nelson B.C. Their love story started at the Woolworth's food counter where Kathy worked. Kathy was smart and beautiful, which drew Daniel, the handsome charmer to her. Likewise, after many visits her favourite customer was served more than a sandwich in return for his affections. The two were married on July 8, 1961. In 1963 they lived in Penticton and Summerland B.C, and Kobzar Saskatchewan; returning to Summerland in 1964. They then moved to Saskatoon where Daniel attended college before they settled in Yorkton in 1965.
They had three daughters: Dana, Brenda and Annette. Family life was busy, with leisure time spent together at the cabin Daniel built at Good Spirit Lake, and vacations to Calgary and the Okanagan to meet up with her sisters and their families. Another family destination that Kathy enjoyed was the Lylyk Farm. Life on the family farm was always a great time, with large feasts and laughter that filled the room late into the night. An unforgettable family vacation, for all the wrong reasons, was a trip to Headwaters Fishing Camp near Peachland B.C. in 1975. An enduring endeavour of crashed motorcycles, strange encounters, unpredictable behaviour, stolen shoes, and a member of the party running in the forest, unwilling to go to bed. Over time, it's become a great story, a perfect storm of uncomfortable and awkward moments and one of the few times that everyone was all together.
At one memorable night out at a local nightclub, Katherine, with her Irish name serving her well, was serenaded by the Irish Rovers, forever after becoming their # 1 fan. She loved dancing, going out on the town and visiting with friends and family.
In 1964 Katherine was diagnosed with Multiple Sclerosis. Her symptoms included fatigue and numbness in her legs and on her left side. She continued to work, looking after her family while also providing child care for others. Her strong work ethic was demonstrated in her promotions from Floor Clerk to Supervisor at the McLeods store, where she worked for more than 15 years. She sat on the social committee, organizing social functions, including the Christmas party. Her hobbies included ceramics, researching the family genealogy, reading, watching TV and caring for the beloved family dogs: Dino, Duddley, Brandy, Muffin and Lucy.
Kathy volunteered both for the Genealogy Society in Yorkton and Ontario, coordinating meetings and delighting in sharing what she learned with others. She was also a dedicated volunteer for the MS Society.
She loved helping people and wanted to make a difference in the lives of those affected by this dreadful disease. Kathy helped out with the Yorkton and Area Multiple Sclerosis Support Group, coordinating and suggesting topics for meetings and planning fundraising suppers and car raffles. Kathy and Dan attended the meetings together. They both found comfort and support from others, knowing that they didn't have to face the challenges of MS alone.
Kathy, although uncomfortable and fatigued at times, took her MS in stride. She laughed off most slips, stumbles and falls. She was a great listener, always making time for others. Sharp-minded and witty, she kept her friends and family members on their toes, who were entertained by the clever one-liners she was known for.
Kathy lived at the Lakeside Manor Care Home in Saltcoats, Saskatchewan for 18 years. From staff to fellow residents, Kathy valued and cherished her friendships she made in the place she came to know as home. A highlight was when she presented The Royal Princess Anne with a bouquet of flowers on a royal visit on June 1, 2007. Kathy was on the Fun Committee and helped fundraise for the transport bus and community hall. Participating in daily activities, she was 'Queen of Bingo' winning often. She loved live music, including the Mennonite Choir and Butch Fleury. Kathy enjoyed her garden and received many compliments on the bright roses that bloomed just outside her window. Daniel was a faithful visitor and a regular volunteer and member of the Lakeside community.
A real rabble-rouser, her activities at the home echoed her days at Mcleods when she worked to form a union. She set her mind to advocating for more care and services at Lakeside Manor, using her voice to help make positive change for herself and other residents.
Kathy's strong determination and willingness to carry on showed up in her adult life as she fought many obstacles after her diagnosis. She frequently expressed the pride she took in her daughters, granddaughters and her great grandchildren as she watched them grow throughout the years.
Katherine lived a life that mattered. She lived a life of love. She was a woman of few words who believed in hard work and a job well done. She truly had a heart of gold and believed we can do small things with great love. As a family, we will continue to make her proud and live the legacy she has built. Together we will celebrate her life, her love and her friendships.
Katherine is predeceased by her loving husband Daniel, her parents Valma and Addison Jacques (Zimmerman) and her father and mother-in-law, Carl and Anne Stychyshyn, and sister in-law Elsie Lylyk, brother-in-laws, Bill Dunetz, Bill Lylyk, Metro Stychyshyn, Mike Stychyshyn and his loving partner Anne. Along with nephews and nieces David Gilmore, Paul Lylyk, Connie Bowling and Melanie Agustson.
She leaves to cherish her memory, her sisters Karen Gilmore (Don), of Summerland B.C. and Janette Senger (Buddy) of Vernon, B.C. Sister in laws Ida Dunetz, Violet Huska (Walter) and Deloris Fagnan. Daughters Dana Datema (Greg), Brenda Ashley (Peter), and Annette Quan (Arthur). Granddaughters Jennifer (Dan), Jana, and Tessa. Grandson-in-law Steven Chernipeski and great grandchildren, Hudson and Hannah Chernipeski, and Luc Girardin. Numerous nieces, nephews, cousins and dear friends. Grand-dog Mimi.
The Memorial Service was held on Friday, April 14, 2023 from Yorkton Memorial Gardens Family Centre with Doreen Day, Certified Celebrant officiating. The interment followed in the Garden of St. Matthew, Yorkton Memorial Gardens with Hudson Chernipeski and Dan Girardin serving as urn bearers.
I'm Free
Don't grieve for me, from pain I'm free.
I'm following the path God has laid, you see.
I took His hand when I heard His call
I turned around and left it all.
I could not stay another day,
To laugh, to love, to work or play.
Tasks left undone must stay that way,
I found the peace on a sunny day.
If my parting has left a void,
Then fill it with remembered joys,
A family shared, a laugh, a kiss,
Oh yes, these things I too will miss.
Be not burdened with times of sorrow,
I wish you the sunshine of tomorrow.
My life's been full,
I've savored much,
Good family, good times
a loved one's touch.
Perhaps my time seemed all too brief,
Don't lengthen it now with undue grief.
Lift up your hearts, and peace to thee.
God wanted me know;
From pain I'm free.
To send flowers to the family or plant a tree in memory of Katherine Stychyshyn, please visit Tribute Store
Memorial Service
11:00 am
Friday, April 14, 2023
Yorkton Memorial Gardens Family Centre
Highway #10 E.
Yorkton, Saskatchewan, Canada
306-783-4772
Interment
Yorkton Memorial Gardens
Highway #10 East
YORKTON, Saskatchewan, Canada


Share Your Memory of
Katherine