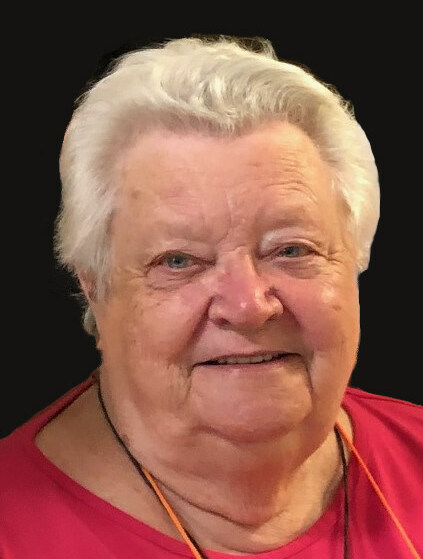 Obituary of Laurie Miller
Click Here to view livestream.
Laurie Miller passed away on November 8, 2023 in Yorkton, Saskatchewan at the age of 82.
Laurene V. Harder was born on June 3, 1941 in Swift Current, Saskatchewan to Jake and Sally (nee Birtles) Harder. She was the oldest of five children. Because her father was a soldier in World War II, Laurie didn't meet him until she was three years old. When he returned, Jake joined his family on the farm, about 25 miles southwest of Swift Current. The extended family included Sally's parents, and Grandpa Birtles was Laurie's best friend for the first nine years of her life. In 1953, the Harder family moved to Swift Current.
Laurie struck out on her own in 1960, working at a variety of jobs, including as a bookkeeper and a dental assistant. At the age of 20, her life began when she met the love of her life. Laurie married Norm Miller on August 8, 1962 in Regina, just a few months after their first meeting. Three daughters soon followed.
Their family moved from Regina to Yorkton in 1971 to open Yorkton Pfaff Sewing Centre, which later became Yorkton Sewing Centre. Laurie taught sewing lessons and helped Norm with sewing machine use and care classes through Parkland Community College.
Laurie retired from the business in 1990 and began a career as a volunteer. She spent many years working with the Canadian Diabetes Association in many capacities, including president of the local branch and member of the provincial board. She also volunteered with the Sunrise Health Region, starting in 1997.
When Norm was diagnosed with dementia in the later years of his life, Laurie turned her attention to his care. They moved to The Gladstone Seniors' Residence in 2016, where they made new friends – especially with manager Colleen Nixon and several care aids. Norm passed away in 2018.
Laurie cherished her children and grandchildren, had an infectious laugh and enjoyed a spirited game of cribbage – among many other games. She will be missed, though her memories live on.
Laurie is survived by: her three daughters, Beth (Jim Turner), Barb (Randy Mehling) and Norma (Rob Bodnar); grandchildren, Lee (Trysta), Bryce (Rodo Gonzalez) and Tori Mehling, and Madie and Lexie Turner; great step granddaughter Lesaya; granddog Sable; sister Joyce Kenzie; brothers John Harder (Rhonda Pfeiffer) and Dave (Ev) Harder; sisters-in-law Lylia Snyder, Edith Grainger and Diane Fraser; and many nieces and nephews.
She was predeceased by: her husband Norm; her parents; parents-in-law; brother Don; brothers-in-law Orin Kenzie, Larry Miller and Clifford Miller, Bill Grainger, Bruce Fraser and Aubrey Snyder; sisters-in-law Elaine Carvill, Verna and Alice Miller.
Laurie's family sincerely thanks Dr. Shariati and the staff at Yorkton Regional Health Centre and Aspira Yorkton Crossing for their excellent, professional and compassionate care.
The Funeral Service was held on Monday, November 13, 2023 from Heritage Baptist Church, Yorkton, Saskatchewan with Pastor Brian Kirsch officiating. Accompanist Tamantha Fenske led the congregation in the hymns "Amazing Grace" and the "The Old Rugged Cross". Words of remembrance was shared by Laurie's daughters Beth, Norma and Barb and her grandchildren Madie and Lexie. The honorary casket bearer was Tori Mehling. A family interment was held in the Garden of St. Mark, Yorkton Memorial Gardens with Lee Mehling, Bryce Mehling, Rodo Gonzalez, Madie Turner, Lexie Turner, Randy Mehling, Jim Turner and Rob Bodnar serving as casket bearers. Memorial donations in Laurie's memory may be made to the Canadian Diabetes Association as gifts of remembrance.
Memorial donations may be made to the Canadian Diabetes Association as gifts of remembrance.
To send flowers to the family or plant a tree in memory of Laurie Miller, please visit Tribute Store
Funeral Service
11:00 am
Monday, November 13, 2023
Heritage Baptist Church
345 Darlington St. E
Yorkton, Saskatchewan, Canada
Event Name 1
Yorkton Memorial Gardens
Highway #10 East
YORKTON, Saskatchewan, Canada


Share Your Memory of
Laurie